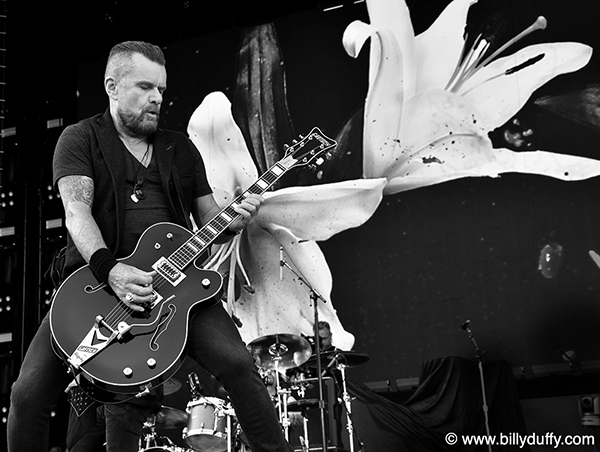 Back on the road…
It's been a few weeks since the stadium shows in California with Guns n' Roses and it's great to be heading out again this week. Like I said last time it's fun to play these stadium dates but the downside is we end up having to play shorter sets and often go on while its still light so I'm really looking forward to our own headline  'Alive in the Hidden City' dates
New dates down under…
Since the last update we've announced that we're heading down under to play a few shows in Australia and New Zealand in November. It's been a while since we played there and it will also be the first time new bassist 'Aussie' Grant will have played with The Cult in his homeland too!
You can see a list of all the up and coming show here …
Upcoming Shows
Remember it's always good to keep following at www.thecult.us. for news updates too.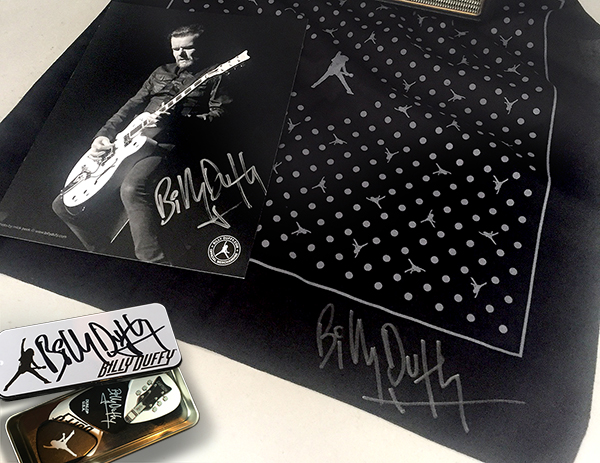 New Tour Merch…
For the up coming dates I've added a couple of new signed items to the tour merch. Alongside the Pick Tin Sets you can now get a BD Logo Bandana and a 10×8 b/w print taken from an 'Alive in the Hidden City' show by Mick Peek from Team BD.
Whilst the photo is exclusively available at the shows we have very limited quantities of the signed pick tin sets and bandanas available from my online store. You can also pick up other items like caps, t-shirts, hoodies and signed photos and we ship worldwide (from the UK) and the cost stays the same how ever many items you order.
SHOP THE BILLY DUFFY ONLINE STORE
Last Chance to Win…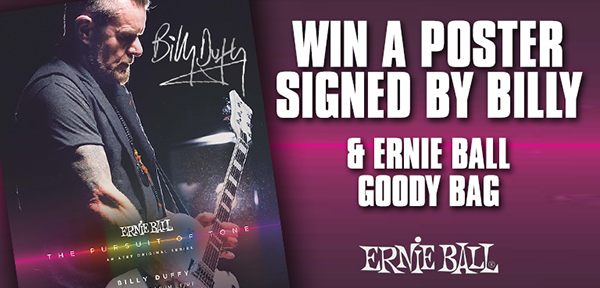 Earlier in the year a featured in my own episode of the Ernie Ball TV show 'The Pursuit of Tone'.  To coincide with airing of the show we teamed up with them to bring you this fantastic competition. The first prize is a ONE OFF poster from the show signed by me along with an Ernie Ball Goody Bag. There are also two runners up prizes of an Ernie Ball Goody Bag.
The competition closes on 30th September so if you haven't entered already you need to be quick. Click here for more details and to enter…
Win a Signed Poster & Ernie Ball Goody Bag
Remember to keep following me on Facebook, Twitter and Instagram for updates while I'm out on tour and
I'll be back with more news soon…
billy x