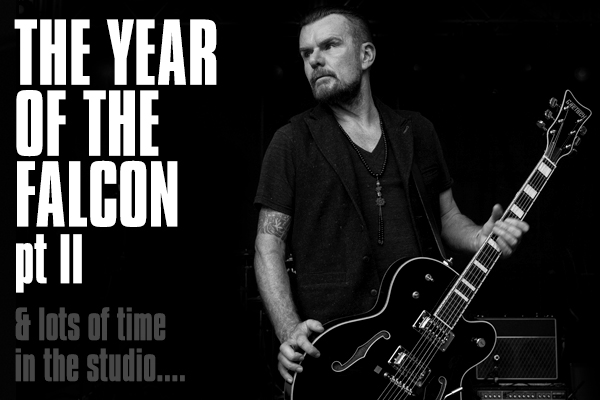 2015 has been really busy even if I haven't played as many shows as in previous years.
JANUARY kicked off with my annual visit to NAMM, which is one of the biggest music trade shows in the world and held here in California. It was a great chance to start plans for two new exciting signature projects…a Dunlop Billy Duffy Cry Baby and the Billy Duffy Gretsch Black Falcon… but more about that later!
Another January highlight was that I also got to play a gig with Billy Gibbons of ZZ Top and Butch Trucks of the Allman Brothers band at a show in aid of Adopt the Arts, a charity supported by my buddy Matt Sorum.
FEBRUARY and MARCH were mainly taken up with working with Bob Rock on Pre-Production for the new Cult album in LA. It was fun but really hard work as this formed the basis of the tunes that evolved into the finished album's songs.
The first stage of recording proper started in APRIL again in LA but then progressed at a pace when Bob and I decamped to a studio in Maui for a Guitarmaggeon session in MAY!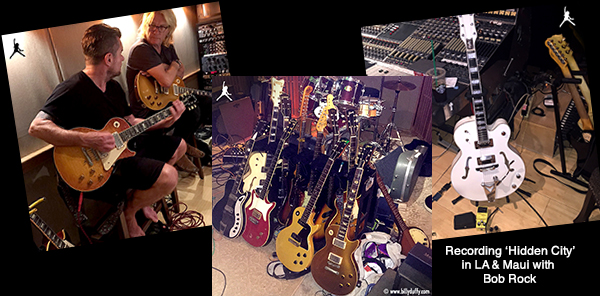 With that phase of recording out of the way JUNE was the chance to get out on the road with The Cult for a short burst of shows including a wild one in Vegas with Public Enemy. These shows also saw the us replace the second guitarist with a keyboard player giving as a more mature sound echoing back to the 'Sonic Temple' and 'Ceremony' era tours.
June was also a chance to get back to the UK and see my family in Manchester and I even got the chance to catch Holy Holy featuring my long time mate ex punk rocker (and Cult touring guitarist) James Stevenson alongside the legendary 'Spiders from Mars' drummer Woody Woodmansey and producer Tony Visconti.
After this break it was back to the hard work of finishing off The Cult album in JULY with the final sessions. I did find the time to play with Kings of Chaos to support of the Dolphin Project joining Matt, Duff and Slash as well as Sammy Hagar for some r'n'r mayhem.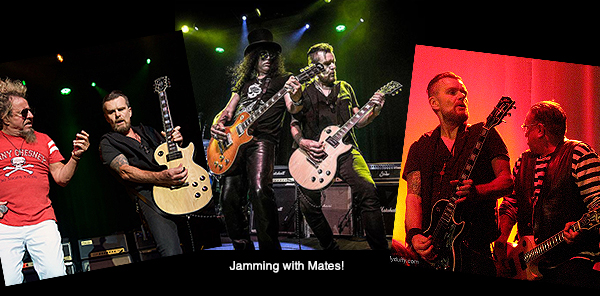 AUGUST and SEPTEMBER were relatively quiet and a time to chill before the year got busy again in OCTOBER starting off with picking up my prototype Black Falcon. It played so well in rehearsals that it got it's first live outings in The Cult shows that started at the end of the month.
I also had a great time in Austin where there was a Private View of Prints and Photos by my pal (and Team BD guy) Mick Peek. The show was a real success and so much so that I'm looking to do something similar next year in the UK.
NOVEMBER was a big month as it saw The Cult album 'Hidden City' go on pre-sale ahead of its launch next February. You could also download the track 'Dark Energy' which has had some fantastic reviews and been really well received. We then gave 'Dark Energy' a live airing in the run of shows at the end of the month when we headed out on the 'Primal Cult' tour with fellow UK rockers Primal Scream. The dates were wild and topped of with a really special sold out show at the Hollywood Palladium where I even dragged up two of my favourite guitarist mates Jerry Cantrell and Jonesy onstage for some live action.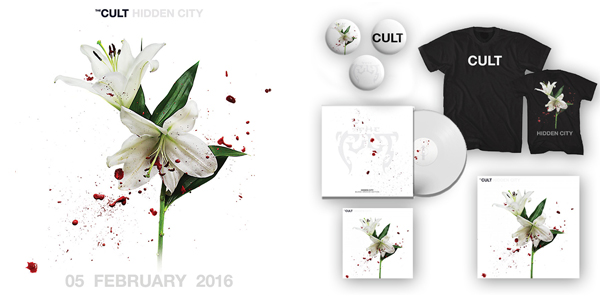 DECEMBER began with a bang as 01-12-15 saw the release of the Billy Duffy Black Falcon… the Evil Twin to my white one and a beautiful beast of a guitar!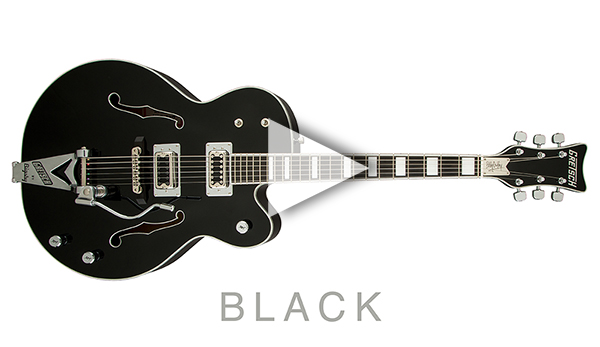 2016 is shaping up to be another massive year starting with the launch of my Signature Dunlop Cry Baby Wah pedal and then more importantly 'Hidden City' coming to a town near you soon!!!
UK dates are already announced but to make sure you don't miss any announcements keep it locked on thecult.us
If you haven't pre-ordered a copy of 'Hidden City' yet you can download it from various sites here…
Amazon USA     iTunes USA    Amazon UK    iTunes UK
You can also pick up the 'Hidden City' as a pre-order in various white vinyl editions exclusively from The Cult Store.
So as I return to my packing for another trip to see my family in the UK I hope you have a happy holiday and look forward to see you at one of our shows in 2016!
billy x