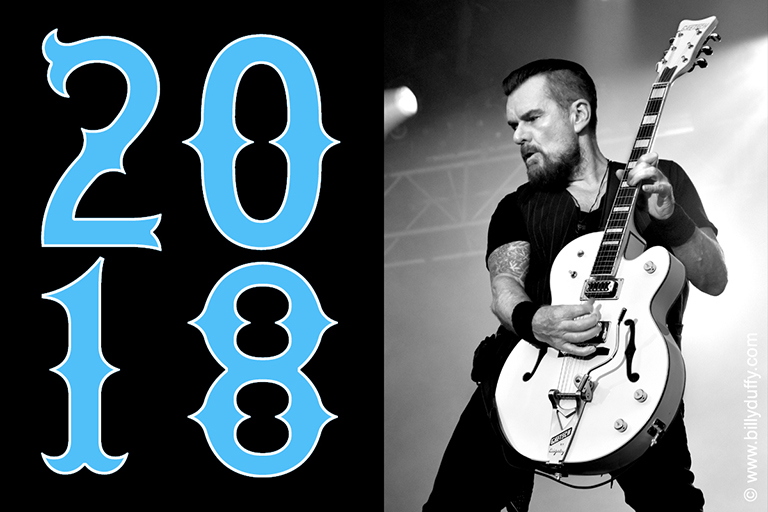 JANUARY, FEBRUARY & MARCH
As with most years the first few months are generally the quietest for me 'work' wise and 2018 was no different. I took the opportunity to move home during that time and whilst I've not moved far (pretty close to my old place actually) it was still very time consuming as any of you who have done it will know.Despite all the time moving home I did manage to slot in one show when I joined up with my Kings of Chaos mates to play a benefit supporting Matt Sorum's charity Adopt The Arts and it's mission to keep music in public schools.
It was a fantastic evening and raised lots of cash and awareness whist honouring the great Sammy Hagar… plus I got to hang out and jam with loads of great guys including Steve Stevens, The 'STP' Deleo Brothers, Kenny Aronoff, Steve Lukather and of course Matt.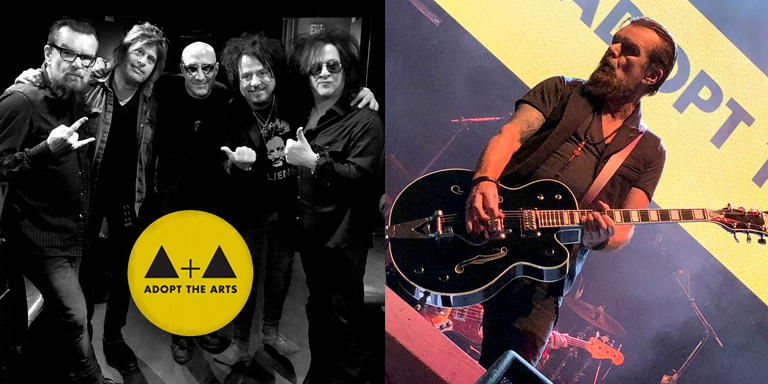 APRIL
April kicked off in style early with the announcement that we would be heading out on a major tour in the summer. Billed as 'Revolution 3' it was a triple headliner that was to see The Cult heading out across the US with both Stone Temple Pilots and Bush.
To co-incide with the announcement there was an exclusive intimate launch party for the tour in LA and each band got to play 3 songs live highlighting the Revolution 3 theme.
A couple of weeks later I got to play my first show of the year with The Cult at the Toyota Grand Prix. It was great to play to such a fantastic SoCal crowd at Long Beach for a second year (in 2017 I was there with Kings of Chaos) and great to see so many loyal Cult fans representing in the audience.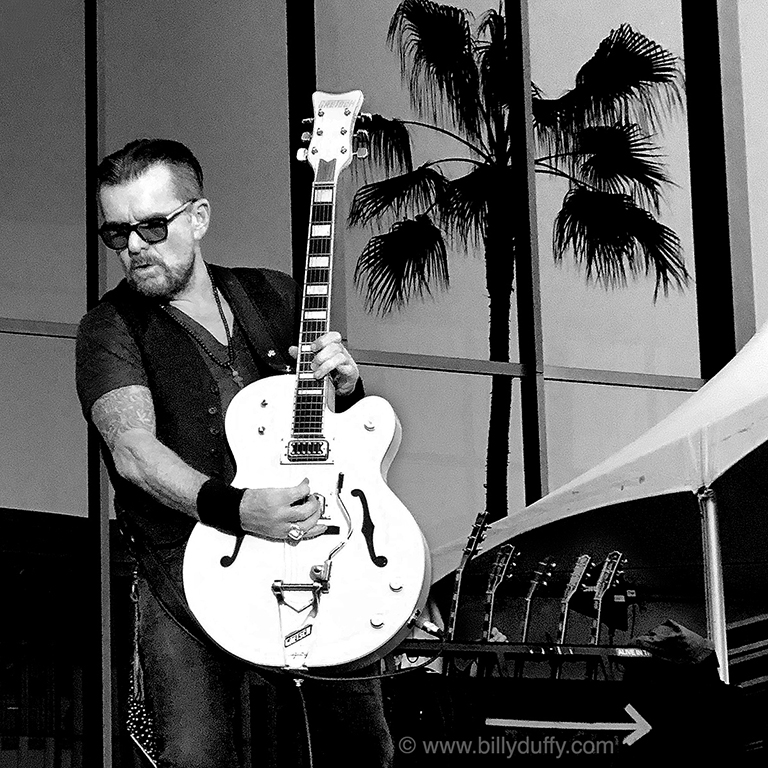 –
I also got to play another charity bash when I jumped up for a couple of songs at the 'Above Ground' event in LA raising money for MusiCares which supports mental health awareness and specifically suicide prevention among musicians
MAY
May started with a whistle stop trip to New York to meet up with the bands from the Rev 3 tour at a Live Nation event launch National Concert Week. Then it was nice to celebrate my birthday at home (after being the middle of a tour last year) followed by my beloved Manchester City FC picking up the Premiership trophy in England 🙂
The moth ended with us rocking the range playing a great show out in the wide open spaces of Oklahoma at Rocklahoma festival. It was so worth going back to make up for the show cancelled last year by a tornado just as we were preparing to take the stage!
JUNE
I had planned to spend the whole of June back in the UK doing some promotion work in prep for our headline show at Rambin' Man but we were offered a great show headlining a night at the San Diego County Fair so I played that before doing the transatlantic trek.
Far from being relaxing June ended up with loads going on and I ended up being "Billy Busy Body". It was all great fun though as I managed to take in a Speedway meet at my boyhood team Belle Vue Aces in Manchester, join Paul Cook and his 'Professionals' onstage for a couple of numbers (when they supported Billy Idol) and jam with Mike Peter's at his Snowdonia Rock festival raising money and awareness for his Love Hope Strength charity. What made that night even more special was that the festival headliners were Slade and as a young lad growing up in Manchester they really spoke to me. In fact, so much so that I joined their fan club and I spent the whole evening in the crowd singing along (with Mike)… even to some of the more obscure, older songs.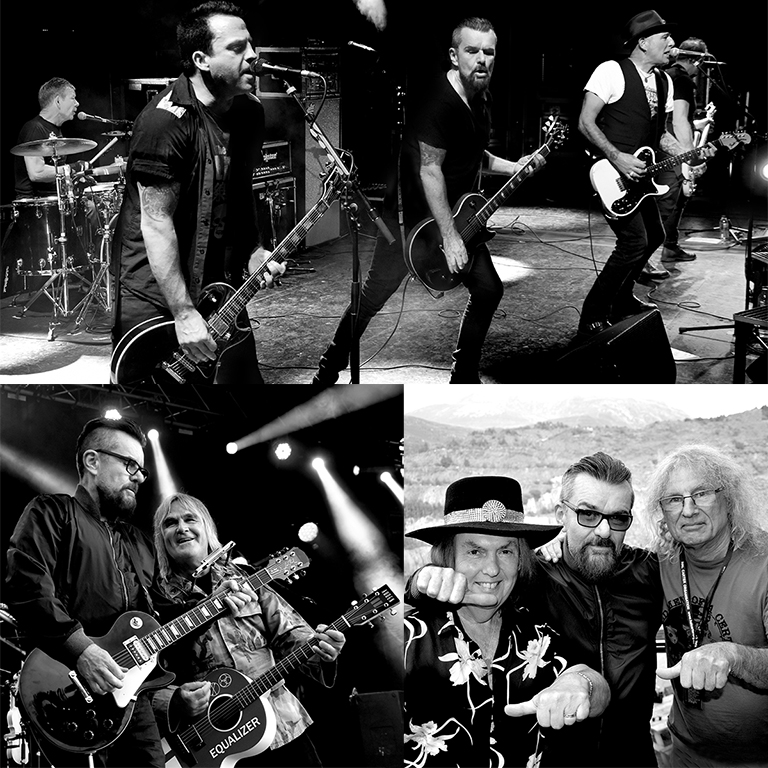 –
The month ended with a 'flying' visit to Spain (quite literally) when I headed over for The Cult show at 4everValencia Festival. It was fun catching up with Jesus & Mary Chain and the Simple Minds, the other bands on the bill, and the show was amazing.
JULY & AUGUST
July couldn't have had a better start when we played our first show in the UK for two years headlining the Ramblin' Man Festival. This was the night after another of my boyhood heroes headlined so I had to be there to see Ian Hunter take the stage with Mott the Hoople… cue another evening singing along as a fanboy 😉
After the fun and games of following England's world cup antics The Cult played a couple of our own shows mid month (in Edmonton, Canada and Vegas) before heading off to start the Revolution 3 tour along with Stone Temple Pilots and Bush. The concept, created in conjunction Live Nation, was to have three great bands play arena shows with each one playing for 1 hour and revolving the running order. It sounds a bit complicated but with a great bunch of guys behind the scenes (for all three bands) it soon got into a groove. What was great for us all was the opportunity to play larger size arenas than we could have if touring on our own as well as getting to take our music to each other's fans. It turned out to be the most fun tour I can remember in ages and the 30 shows seemed to go by real quick.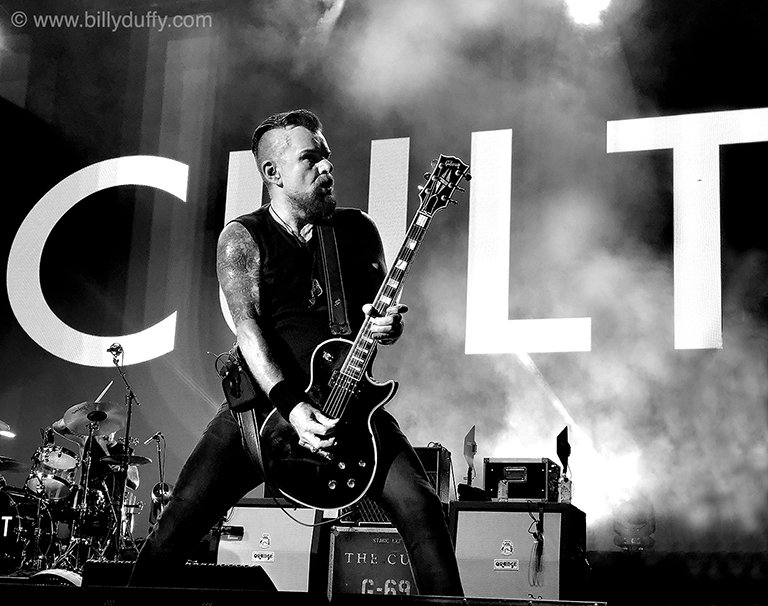 SEPTEMBER
We still had a couple of the Rev 3 dates at the start of September then it was back to LA for a couple of weeks doing home stuff before I took off on an amazing motorbike road trip.
During all the waiting around time on the tour I'd hatched a plan with my good friend Jason Chinnock, from Ducatti, to head up the North California Coast to experience some of the less travelled roads. It turned out to be an fantastic experience and hopefully we can do something similar (but different route) in the not too distant future.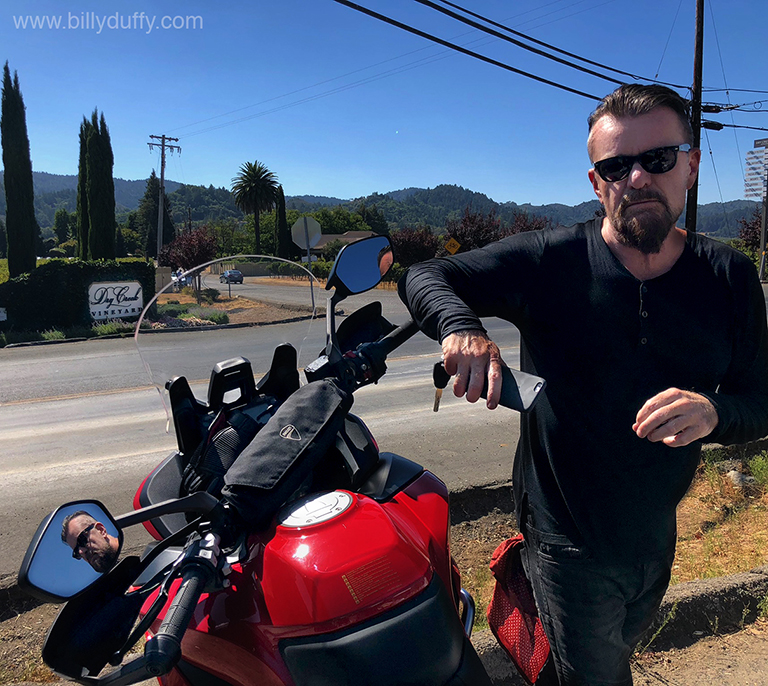 OCTOBER
After the Road Trip I had a (very) short 'flying visit' to the UK for a family event and a Team BD catch up before returning to the US and my next adventure.
This time my (off) road trip saw the motorbike replaced by hiking boots when I joined Mike Peters on a hike through the canyons and a show in Las Vegas all in support of his charity Love Hope Strength Foundation.
Like the road trip this was another amazing experience in the company of great friends (Mike, Jules, James S and Smiley as well as a whole bunch of MPO & LHS people)The trip though Grand Canyon, Bryce & Zion Canyons and Sedona Creek saw us take on complete extremes in climate with one day baking sun and the next snow!But we all made it through safely and a storming time was had to finish it off at the Rock the Pines show in Vegas.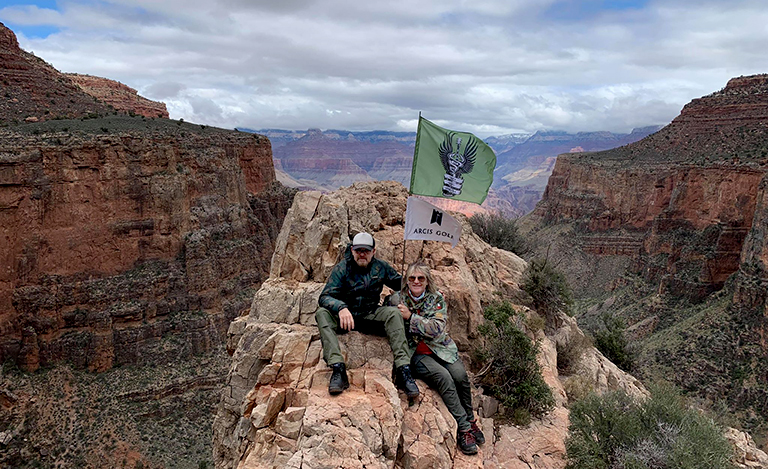 –
The month ended with the opportunity to see four legends (and friends) onstage at the Roxy in LA when Billy Idol and Tony James joined forces with Jonesy and Cookie to play a great 'Generation Sex' show. Any of you from 'my generation' would have loved it too!!!
NOVEMBER & DECEMBER
The year ended a bit like the start musically in that it was quiet on The Cult front as we take time off to prepare for 2019.
There were a couple of personal highlights for me though linked to joining forces with old friends. In November I was asked to join forces with Jonesy and Cookie to chat and play a few songs on a 'Jonesy's Jukebox' broadcast on 95.5 KLOS. The teenage me who had his life changed forever on seeing the Sex Pistols back in 1976 would never have believed I would end up being lifelong friends with these guys and to play with them (at any time) is always a pleasure.
Talking of life changing moments in my musical career… probably one of the biggest was being asked to join Theatre of Hate in 1981. The year I spent (almost constantly gigging) kick started my life as a professional musician and I've always remained a big fan of their music and Kirk Brandon as a songwriter and frontman. So, when I found out that they were playing in Manchester whilst I was home for my annual family visit it was too good an opportunity to miss. It was like rolling back the years and spending time with Kirk and original bassist Stan saw all the memories of life on the road as young men come flooding back. I'm sure there were more than a few surprised fans when I joined them onstage for three songs at the end of their set and I hope to be able to do it again.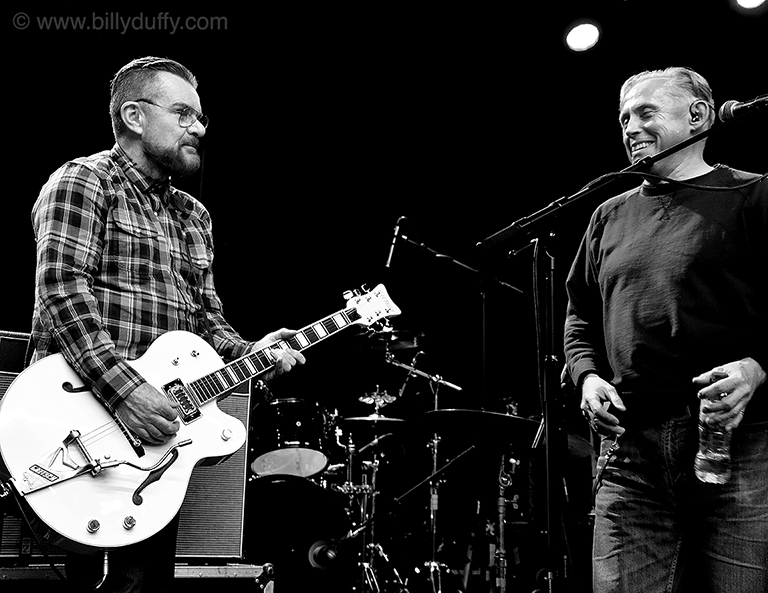 –
So that's my 2018 year… and with 2019 knocking at the door here's to more of the same!
Billy Duffy – December 2018