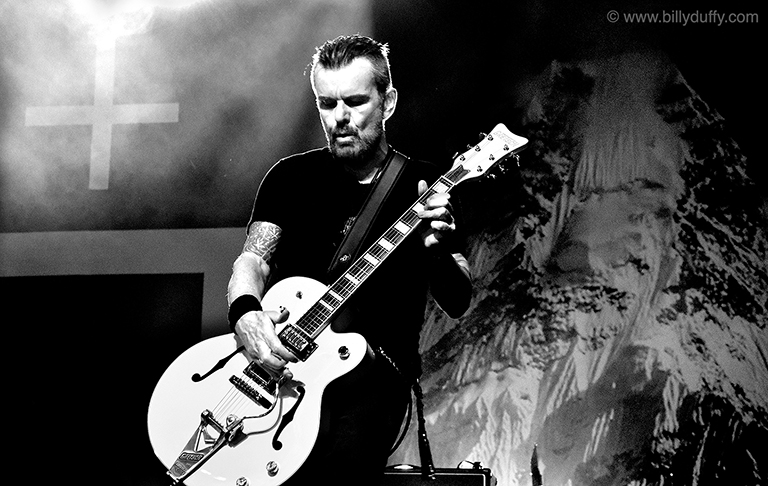 + A SONIC TEMPLE + TAKES THE UK
It's been great to be back in the UK and the response to this tour has been amazing. I feel that this line up is on fire and I'm and really enjoying these shows!
We felt it would be good to try something different on this run of dates and in Birmingham last week we were joined onstage by a string section to play 'Edie' with us which was the first time we've ever done that. It's not something that is planned for all shows but we definitely have a few more surprises up our sleeves so watch out!
Since the last update we have also announced a show at the Subterania in London the night before we play Hammersmith Apollo… it's much smaller than the other venues on this tour and for this intimate show we will be completely changing up the set to make it a real one off night!
We are already thinking about 2020 with some exciting plans which will all be announced in due course! So, keep following The Cult socials for news updates and tour details and tickets can be found at thecult.us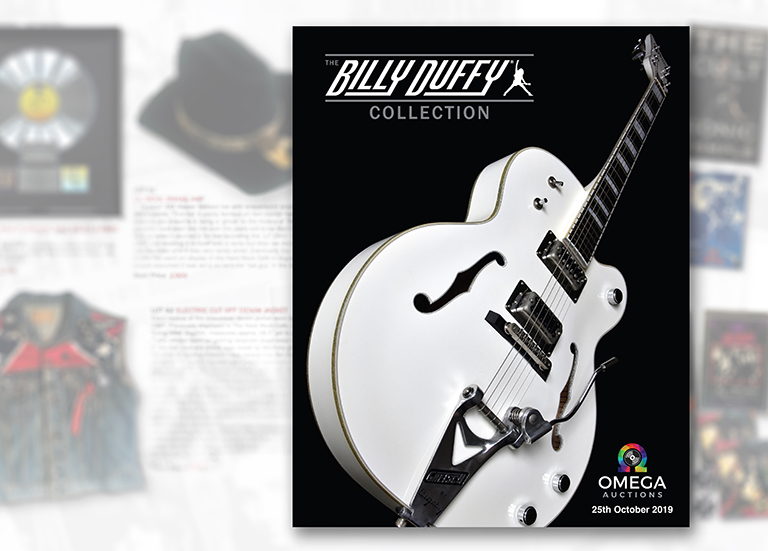 MY AUCTION THIS FRIDAY!!!..
It seemed so long ago that I first talked about giving you a chance to own some of my history and now it's right upon us!
Prior the actual auction on Friday afternoon there is an 'exhibition style' display of the items in the collection taking place at Omega that will be open for viewing Wednesday, Thursday and then Friday morning. It's free and you don't need a ticket so if you can make it along (maybe you're in Manchester for our show on Thursday night) it's a chance to see my history before it's all split up to homes around the world!
On Friday the Auction will start at 1pm (UK time) with a good friend from charity 'Love Hope Strength' talking about what they do, then I shall be doing a short Q&A before bidding commences. If you are interested in any of the items, you can join in by coming along on the day or online at THE BILLY DUFFY COLLECTION ONLINE where you will also be able to follow event as it will be live streamed.
 
LINKS FOR THE AUCTION

BUY THE BILLY DUFFY COLLECTION CATALOGUE

VIEW THE BILLY DUFFY COLLECTION ONLINE

All the details on how to bid can be found at
OMEGA AUCTIONS

One last thing on the auction. In order to make this happen I needed to distance myself a bit from the logistics of it all, as there's so many memories. Whilst I was initially totally happy to let all of my memorabilia go, in retrospect, I've decided that there are a couple of lots that were too personally important to me to part with. I have therefore decided to keep both the personal letter and postcard that Steven Morrissey sent to me when we were friends forming a band together. Please accept my apologies if you were planning on bidding on these items and thanks to Omega for bending over backwards to allow me to do this.
So, maybe I'll see you on Friday or at one of the shows… til next time…
Billy x