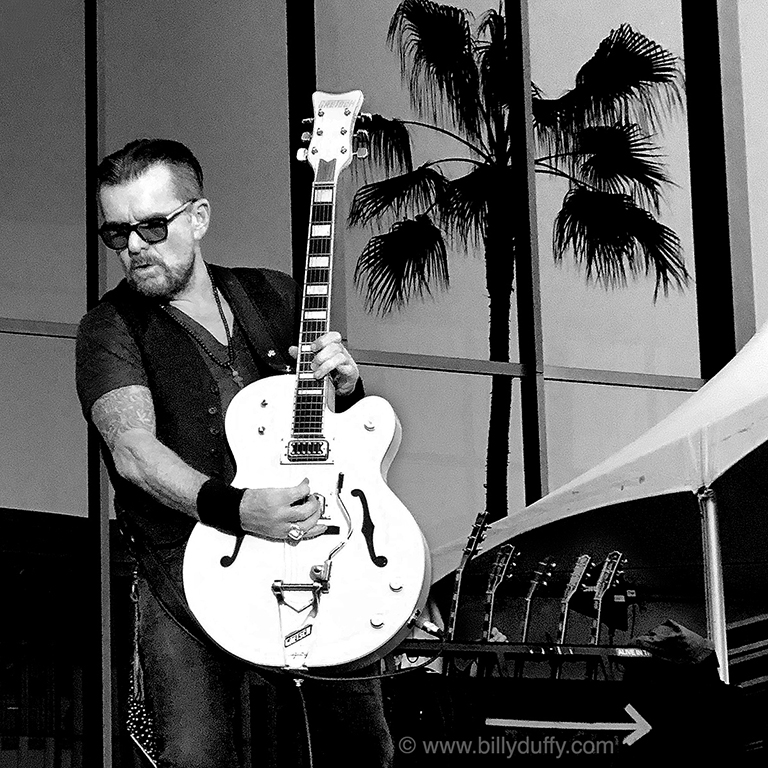 Tour news… more dates added…
Since I was last in touch 7 more dates have been added to the Revolution 3 triple headliner tour that sees The Cult heading out with with both Stone Temple Pilots and Bush.
That brings it to a total of 27 shows across the whole of North America this summer… plus we're doing two shows in the US on our own and two dates in Europe including our headline slot at Ramblin' Man Festival in the UK.
We've also played a couple of one off shows including Rock n Roar at the Toyota Rally at Long Beach and Rocklahoma Festival last week. It was particularly pleasing to play this one as many of you will remember that last year we were all ready to play at when a tornado blew in and the whole festival was forced into lockdown for the safety of all involved! It was a great show out in the wide open spaces of Oklahoma and good to see our REV3 buddies from STP… plus A Perfect Circle too!!!
.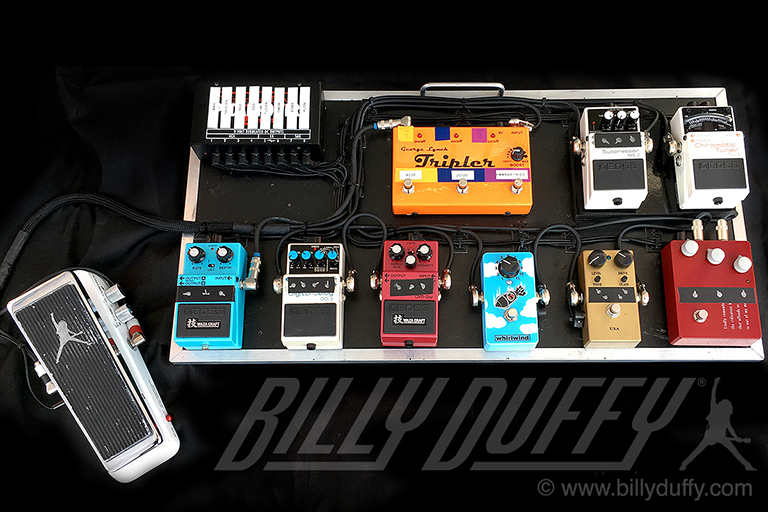 Gear Update…
As I was getting ready for Rocklahoma I realised that I'd not told you about the new compact pedal board that Matt, my guitar tech, has set up for fly in shows… as well as a few new 'toys' on it.
So for those interested in the details I've just updated the 'Gear' section of my website to include the new pedals. You can read about them and the rest of my set up including guitars & amps here…
www.billyduffy.com/gear
_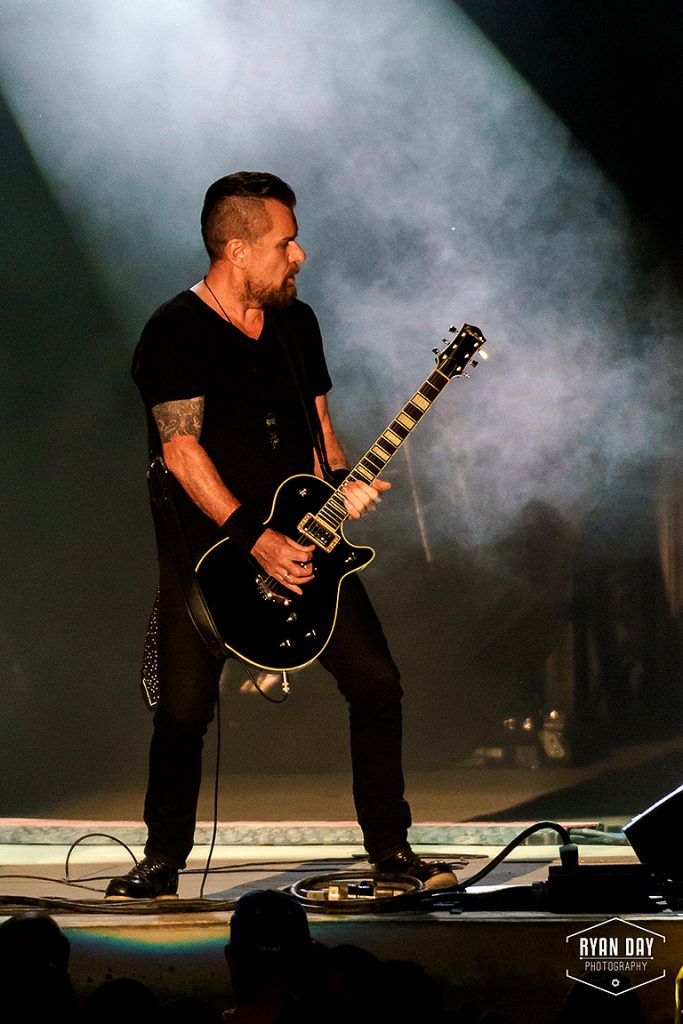 A new baby…
Another (very special) new 'toy' I had to play with in Rocklahoma was my brand new Gretsch 6228. When the guys at Gretsch asked me if I wanted to try out their latest model I thought why not… it looks somewhere between a Les Paul and a Falcon and seemed worth a shot.
I can say that…. well the guitar worked flawlessly for me at the show fitting in as I had hoped between the Les Paul and the Falcon sonically and I'm happy to report that I'm in talks with Gretsch about a possible BD version go with my Signature Falcons. If it comes off it will of course have a different look and a few minor technical differences to suit my own personal preferences… watch this space…
_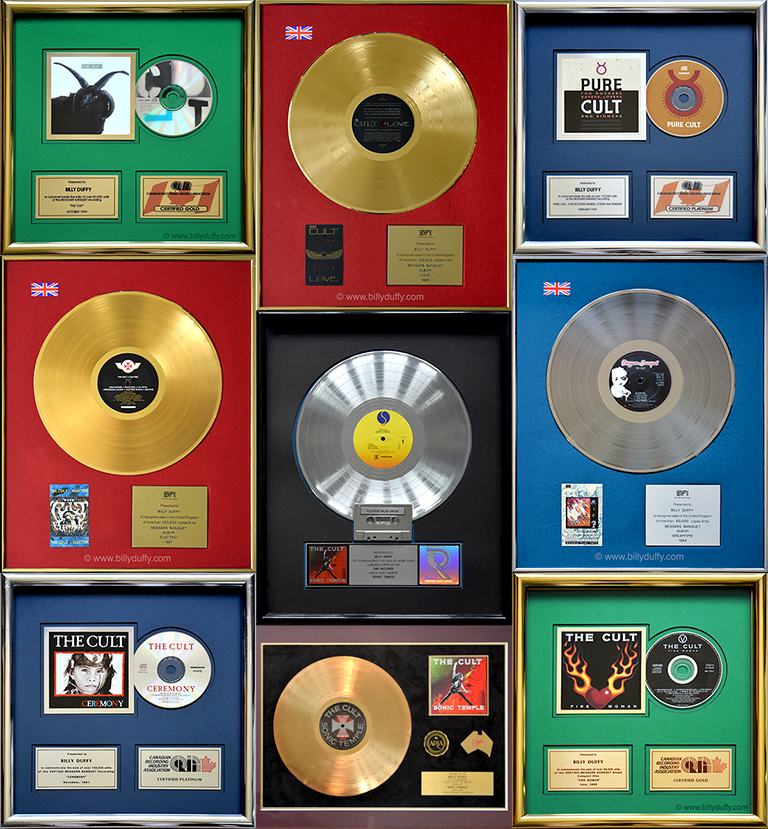 Memora-Billy-a  Update…
Earlier in the year I told you about moving home and moving on some of my old gear. I've had lots of interest and quite a few of you messaged us wanting to know what's happening…. well, needless to say its proving much more hard work than we'd envisaged. Basically, I don't want to let anything go without getting a digital record for my archive and that involves sorting, photographing and cataloging everything first. Then I need to decide what I'm happy to sell and the things that I want to keep for sentimental reasons.
So now rather than have one big 'auction' we will be looking to sell through things gradually over the next few months to make it more manageable.
What this also means is that the Memora-billy-a section of the site is getting lots of regular updates as we work through all the items. Latest addition was a whole batch of gold and platinum discs from around the world… nice eh?
_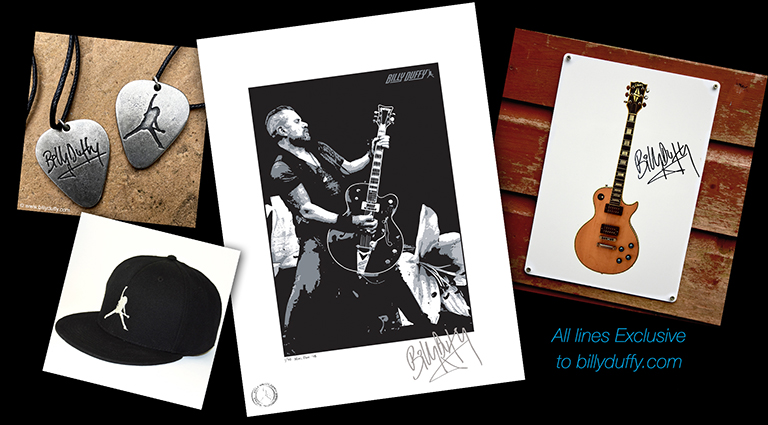 New store update coming…
As I told you last time things in my online store have been selling out and as all the items we produce are Limited Edition it means when they are gone they really are gone!
I can tell you though that I'm due back in the UK soon and will be spending some time at Team BD HQ so expect some exciting new stuff very soon!!!
Finally, I hope to see lots of you over the summer out on the road and I'll be in touch soon…
Billy x