Back on the Road…
Any of you who read my updates know that playing live is my favourite part of being a musician so I'm really looking forward to getting back out on the road soon. Rehearsals start next week and I'll look to post a few pictures of my tour gear then, so make sure you follow me on Instagram for updates.
For a full list of dates and ticket availability check out www.thecult.us
The Evil Twin…

Come & Meet me in Austin…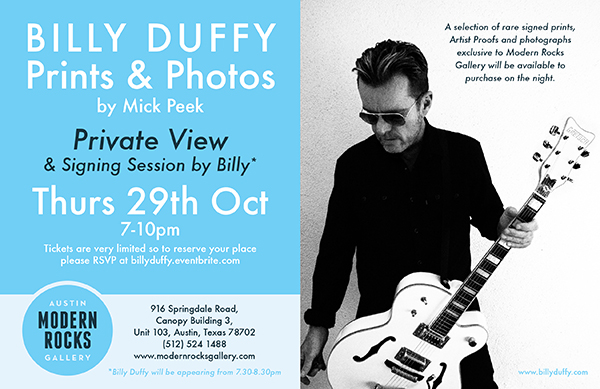 If you're in Austin, Texas or gonna be there for The Cult show at Stubb's then I've got some news for you! The night after the show on Thursday 29th October I will be appearing at a Private View of Prints and Photographs of me by my pal Mick Peek. The event is at a really cool gallery called Modern Rocks and you can get all the details on getting a ticket here…
BILLY DUFFY Prints & Photos Private View
Win one of my Manchester City Shirts!
Congratulations to John Byrnes from Timonium, Maryland who was the winner of the signed Gretsch poster in our last billyduffy.com competition.
Now here's a brand new one just launched…. your chance to win a Manchester City F.C. shirt signed by me and the same one that I wore onstage with The Cult in 1990!
Click here for more details and to enter and note this competition is open to all countries!…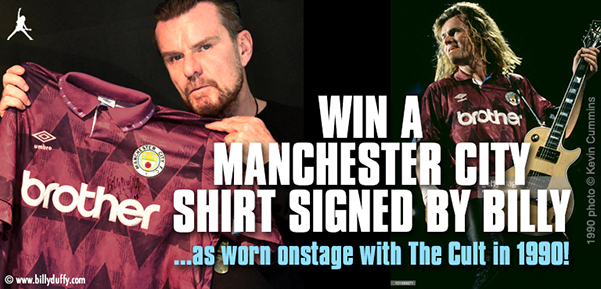 Anyway that's it for now and I hope to see you at one of the shows soon…
billy x