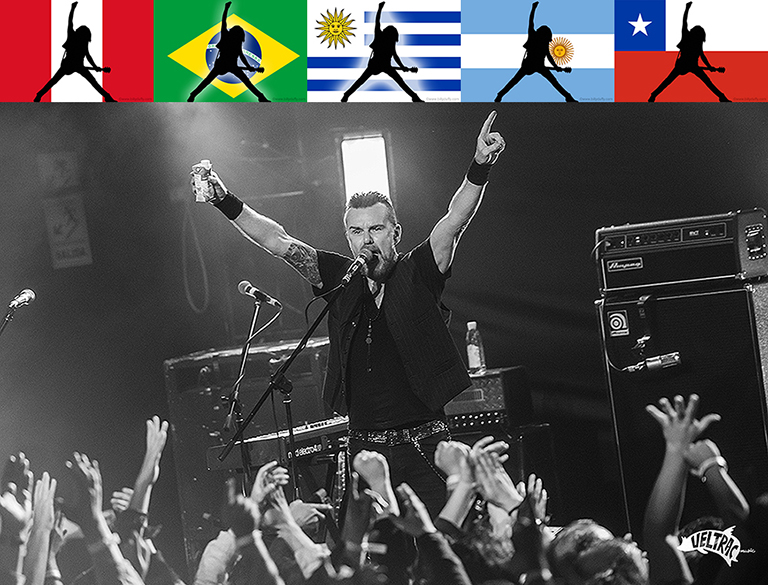 Thanks for the Love South America
So, I'm finally back home after our South American expedition…
25 days… 18 flights… 11 shows & 5 countries!
I have spent my 'working' life feeling blessed that I get to tour the world doing something I love, but as any musician will tell you there's a lot of hanging around on a tour! What makes it all worth while, though, is getting out there on stage and doing it… and when that comes together with a great crowd it can be magical. The unbridled passion we experienced from the fans on this tour has been as amazing as any we have had anywhere else in the world. We knew what to expect in Brazil, Argentina and Uruguay, as we'd been there before, but it was out first time ever in Peru and Chile and the reaction was equally off the hook!
From a personal point the highlight's were the show in Buenos Aires and playing with The Who in São Paulo.
I was just 12 when I first saw The Who live in Manchester, in November 1973, and it was worth 'wagging' time off school to queue up and buy tickets just to witness the master stage performer Pete Townsend do his guitar hero routine.
At that time he was the ultimate, coolest onstage guitar player about and it left a big impression on me in terms of commitment to stage performing. I'd been fortunate to play some gigs with The Cult supporting The Who a few times over the years but it was still special for it to happen again. What really topped it off for me was Pete's post on Facebook after when he said;
"The Cult supported us here in São Paulo. They were incredibly good. Super heavy, fantastic energy. Loved it."
It doesn't get much better than that 😉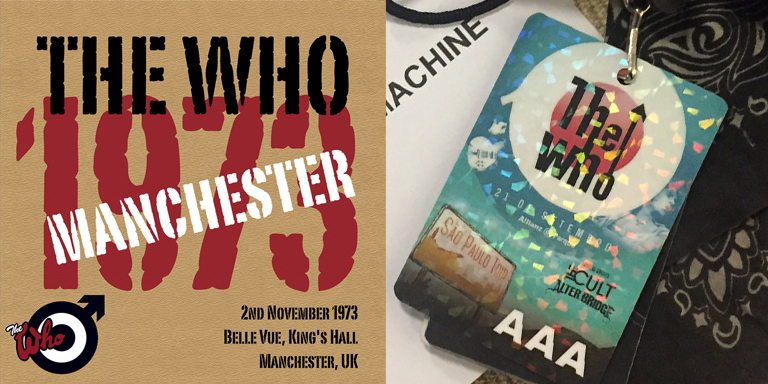 It wasn't all fantastic on the tour though, as with so much gear this take with us it didn't take much to go wrong for it to become a big issue. Step forward the ground crew in Peru who seemed happy to leave 4 flight cases, including one of my Falcons, on the tarmac with the plane about to take off!!!!
Thankfully it was spotted and the Brazilian pilot was a hero in refusing to take off until all the gear was collected and loaded. Unfortunately, the delay meant we missed a connecting flight so had a stop over in a less than great hotel at Sao Paulo airport… I swear the bed was made of concrete!!
But that's life at the RnR coalface and TBH given the number of flights, check in's, customs checks etc we probably got off lightly.
So, as Ian said recently, that's it now for "Alive in The Hidden City" and we'll be taking some hard earned time off to recharge and we'll be back with some big news about 2018 very soon!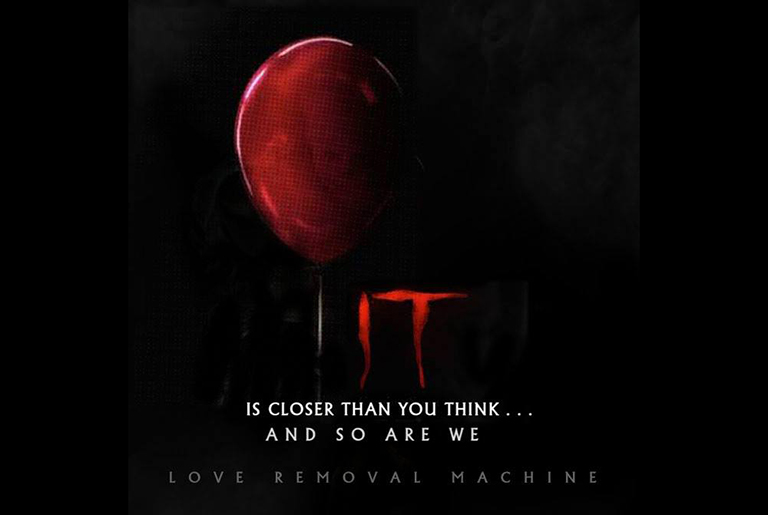 Love… IT
Having the catalogue of songs we've created over all the years of The Cult has meant we have been lucky to appear on loads of TV and film soundtracks, not to mention video games and tons of adverts too.
But it's always special when we get to feature in a major cinema release, especially when it surprises people. I lost count of the number of messages I got from friends saying "Just been to watch "IT" and heard 'Love Removal Machine'… awesome".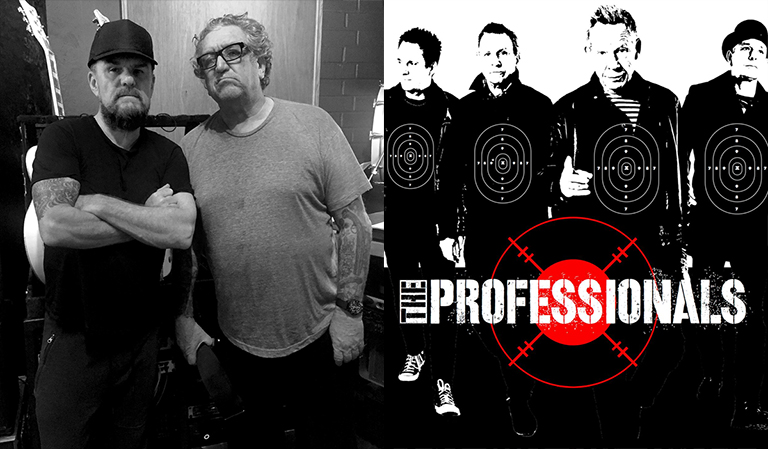 Being a 'Professional'
A bit like my comment above on seeing The Who as a teenager and then ending up supporting them years later I would never have dreamed that when I saw The Pistols in Manchester I'd one day be making music with two of them together at the same time!
You all know that Jonesy is one of my best pals but I'm also mates with Paul Cook, so it was great when he invited us both to guest with his band 'The Professionals' on their new album 'What In The World'…
and this is one of the tracks we all feature on..
Watch the 'Good Man Down' Video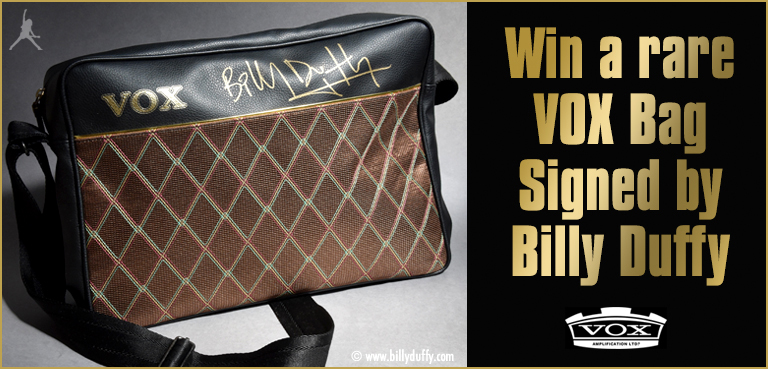 If you haven't already there's still time to enter to win this VOX bag based on their classic AC-30 amp that I use live.
I've teamed up with VOX to offer a chance to win in this exclusive www.billyduffy.com competition and I've even signed it too.
For more information and  your chance to win simply click here…
Win A Rare signed VOX Bag

Last chance to get signed merch in 2017…
I've been told by Team BD that we're running pretty low on stock of a lot of items now… having completely sold out of signed pick tins, bandanas and most of the prints and photos.
As you're probably aware we run my online store from the UK so there won't be any new signed items until I next get back there. So, if you were thinking of getting something for someone for Xmas I wouldn't hang on!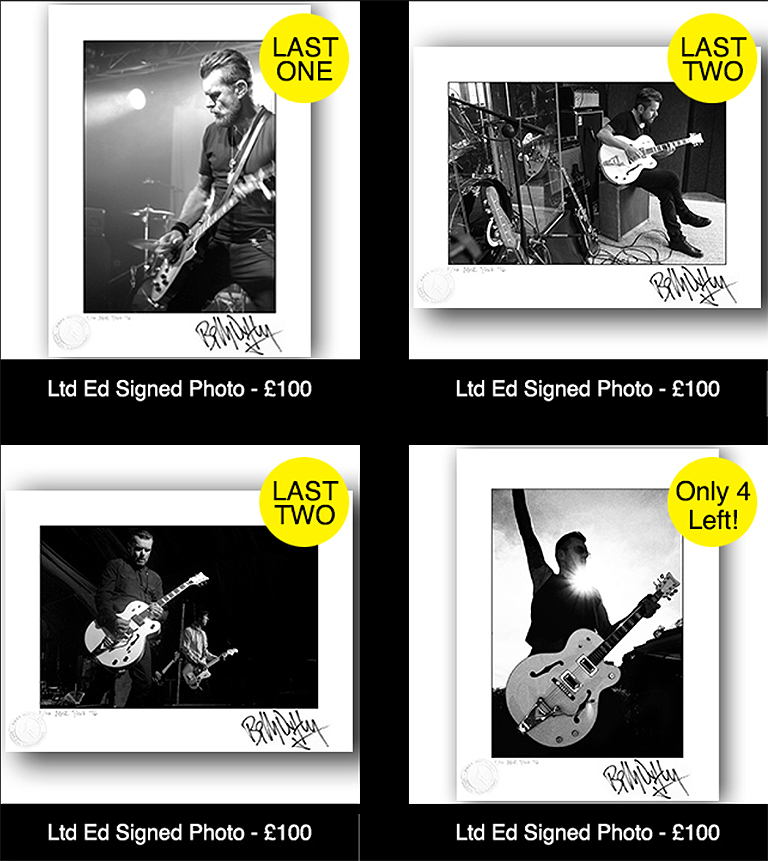 So, now I'm going to enjoy some rest time at home in California… I'll be in touch soon…
Billy x