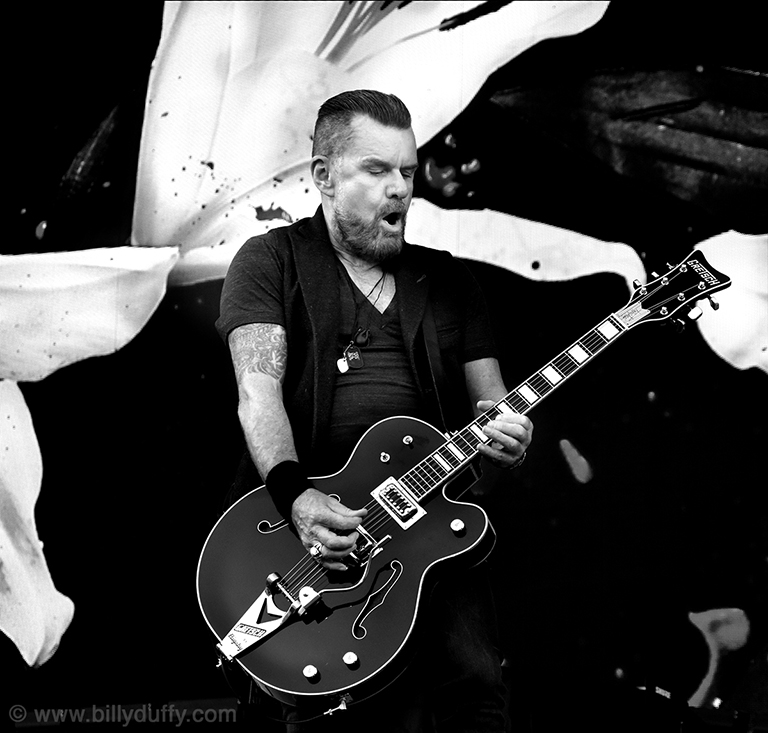 Moving home & moving on 'Memory-billy-a'…
Well, we're a couple of months into the year and it probably seems like I've had my feet up as it's been all quiet on the "west coast" front 😉
Actually, despite not being out there 'work wise' I've been super busy on a personal front as I've been moving home. I've not moved far (pretty close to my old place actually) but anyone who has been through this will know it's one of life's major hassles. One thing it really does is make you take stock of all your "stuff" as you sort through and get things boxed up for the move. In this process I've realised that I have a stack of archive things from my career that now I have photographed and catalogued on my website I don't really need to keep. I've come to the conclusion that rather than let them gather dust in boxes I'd like them to find a new home. Obviously, there are a few things that have true sentimental value that I will keep but in the main most bits will move on.
At the moment I'm still not sure how we will do this (as there's logistic issues to still sort) but what I am 100% sure of is that I really want them to go to true fans and also make some money for charity in the process.
If anyone wants to show an early interest in this or has some practical ideas on this please email Mick at info@billyduffy.com as he's helping me sort this.
–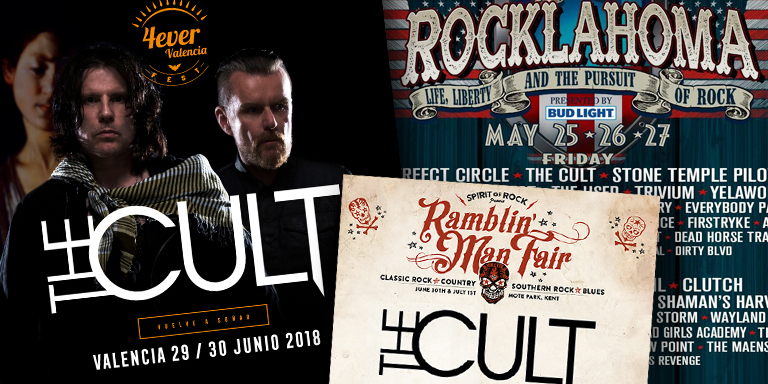 Live dates announced… more to follow…
As you know I always like to keep you informed of the shows that I have lined up and you can always check my website here… TOUR DATES
So far we've only got four Cult dates that we can tell you about… in few weeks on 14th April we're playing the 'Rock n Roar' show as part of the Toyota Grand Prix of Long Beach. I played there last year with Kings of Chaos and it's a great venue and I'm sure it will be special as our first show of 2018.
Then on 25th May we are at the Rocklahoma Festival in Oklahoma and this one is very special for us as last year we were getting ready to go onstage and a tornado warning forced the event into lockdown for the safety of all involved.
At the end of June we're really pleased to be invited to play a headline show as part of the 4everValencia Fest in Spain before flying to the UK to play our only show there this year topping the Sunday night bill at Ramblin' Man Fair.
What makes that show even more interesting for mew is that Mott The Hoople are headlining the Saturday night! It feels like life's come full circle as when I was as a teenager I read Ian Hunter's book 'Diary of a Rock 'n' Roll Star" and fell in love with the idea of being in a rock n roll band touring the world and havin' it large!
Despite being a big fan I never saw Mott The Hoople back in the day and the one time I had tickets to see them (with Mick Ronson at the Palace Theatre in Manchester) it got cancelled!
I did finally get to see the reformed band a few years back at Hammersmith Odeon in London and they were great… when they clicked it was amazing and actually a monster rock n roll sound.
BUT these four shows are but a taster for this year as we have some BIG news coming up on a load more dates! As always, the announcement will be made by the band first so make sure you keep it locked at www.thecult.us
–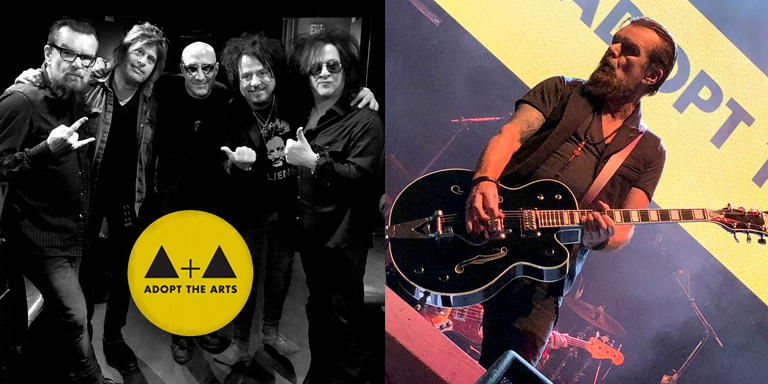 Another great night for Adopt The Arts…
Despite all the time moving home I did manage to slot in one show so far this year when I joined up with my Kings of Chaos mates to play a show supporting Matt Sorum's charity Adopt The Arts and it's mission to keep music in public schools. Those of you who follow my updates will know that his is a cause I really believe in as If it hadn't been for my music classes at Brookway School in Manchester back in the 1970s I probably wouldn't have had this blessed life!
It was a fantastic evening and raised lots of cash and awareness whist honouring the great Sammy Hagar… plus I got to hang out and jam with loads of great guys including Steve Stevens, The 'STP' Deleo Brothers, Kenny Aronoff, Steve Lukather and of course Matt.
–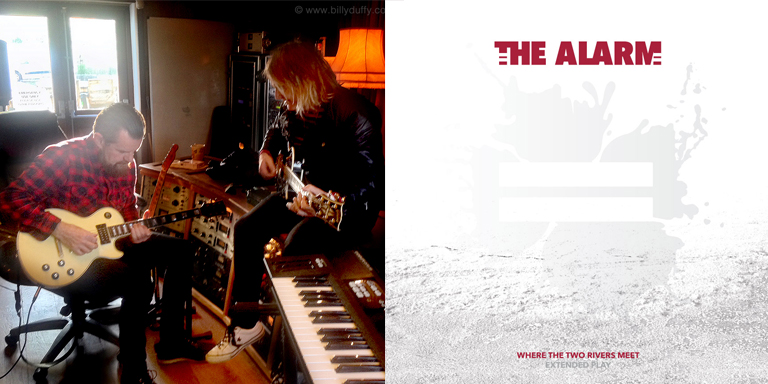 Record Store Day 2018 News…
When I was back home in the UK in December I had a fun day at Monnow Valley Studio in Wales with Mike Peters and the guys. Mike and I go back a long way and despite our football rivalry have had some great fun in music both with 'Dead Men Walking' and our project 'Coloursound'. I'm very proud of that album we made together back in 1999 and this was our first time back in the studio together since those days. I only played on one track called 'Blood Red Viral Black' (thanks to a loan of guitar from James Stevenson) and it's going to be coming out on 21st April as a Record Store Day 2018 release on the Mike Peters and The Alarm 8 Track Mini Album 'Where The Two Rivers Meet'.
Check your local RSD retailer for more info…
–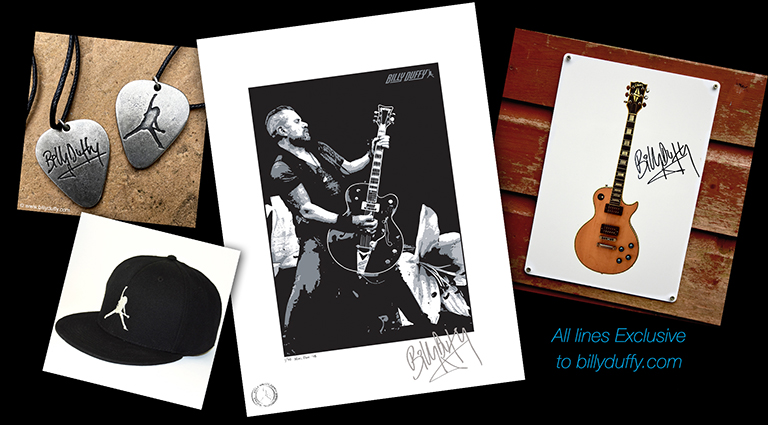 No re-stocks of sold out merch….
With the quiet time on the live front we've not been adding any new items to my online Merch store (apart from of the Signed Black Falcon Print that came out in January).
We often get emails asking about items that have been out before but aren't showing up in the store and that is because with the exception of the life-size guitar prints (which are made to order) all BD merch is Limited Edition… so once it sells out it's gone for good.
So, if you ever see something that you like don't hang around or you could be disappointed!
As a heads up we are working on some new items to come out in the Summer but in the meantime you can check out what's currently available here…
So that's it for now…
I'll be in touch soon
Billy x