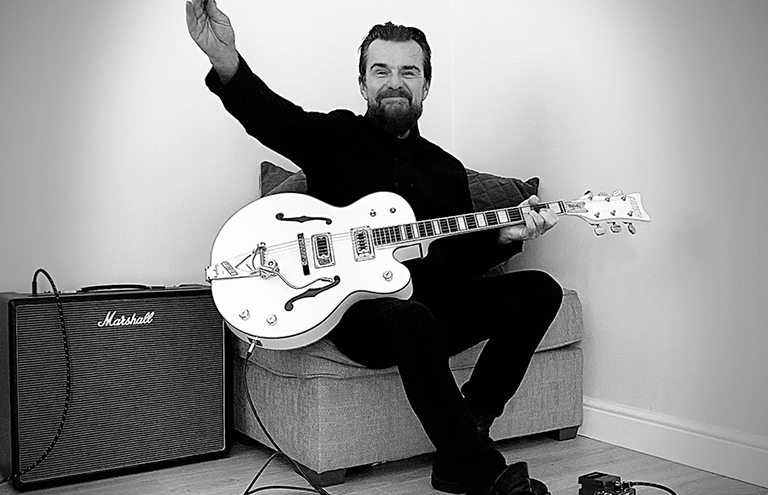 Things do finally seem to be moving forward here in the UK as we ease out of lockdown but still looking very challenging for any sort of return to live music soon.
Staying positive though, this has given me a chance to spend more time working on creating new music both for The Cult and with one of my closest friends Mike Peters (more on that below).
It has to be said that my Falcon Friday socials Cult song video posts have been really popular but with the end of lockdown I'm gonna move to a more ad hoc drop of videos so if you don't want to miss out keep following me on Facebook, Twitter & Instagram
The final "vote" Falcon Friday had to be "Sanctuary" and if you missed it you can watch again on my YouTube page here…
Watch Falcon Friday 'Sanctuary' Here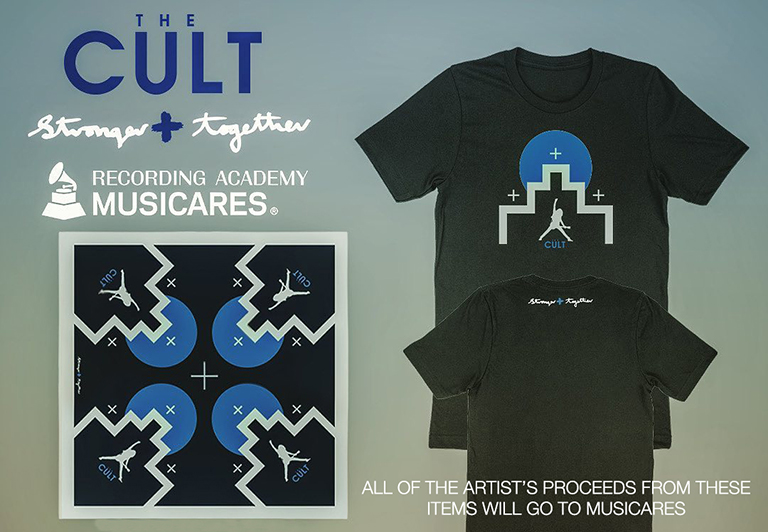 The Cult – Stronger Together
As you know I've been involved in a few MusiCares events in the US over the last few years and they do great work providing critical assistance for music people in times of need.
And there hasn't been a bigger impact on the music community than COVID-19 so that's why The Cult have teamed up with MusisCares to produce these T-shirts and bandanas with the profits going to MusiCares.
VISIT THE CULT STORE

Born to be Wild(ish)
Having a forced longer stay in the UK meant that I didn't have access to my bikes which are at my place in the States. So, I've been trying out a few different ones (when it's not raining) starting with the Triumph Speed Twin which is very similar to the one I have in LA.
Next I've tried out a couple of Indian Motorcycles… a "Chieftain" which was perfect for a spin through the Shropshire Hills and most recently their FTR in carbon which is very sporty!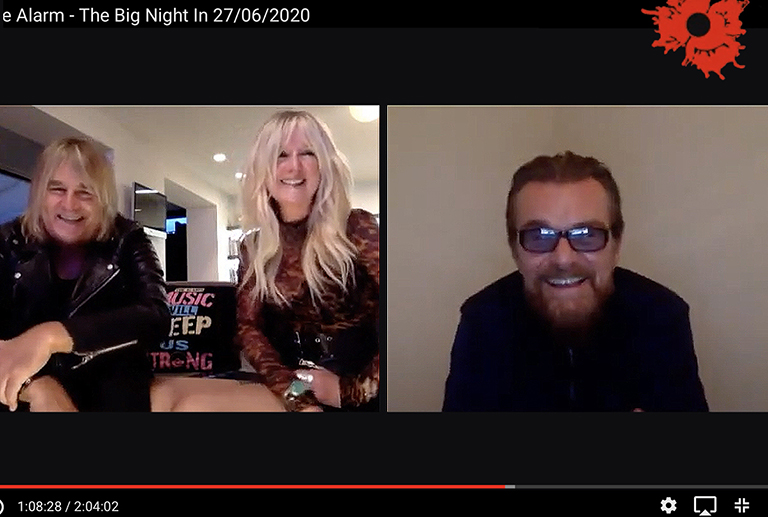 My Big Night In
I had a lot of fun last weekend when I was the virtual "special" guest of Mike & Jules Peters on their "Big Night In" TV show on Facebook.
We got to reminisce about how we met back in the 1990s when both our bands (The Cult & The Alarm) were dormant and then went on to form COLOURSØUND together. There was some great archive footage of us together as well as a brand new "lockdown" video out "Fade In Fade Out Fade Away". 
For anyone that wasn't able to make it to catch it live you can now watch the whole episode in full on YouTube here;
Watch Mike & Jules Big Night In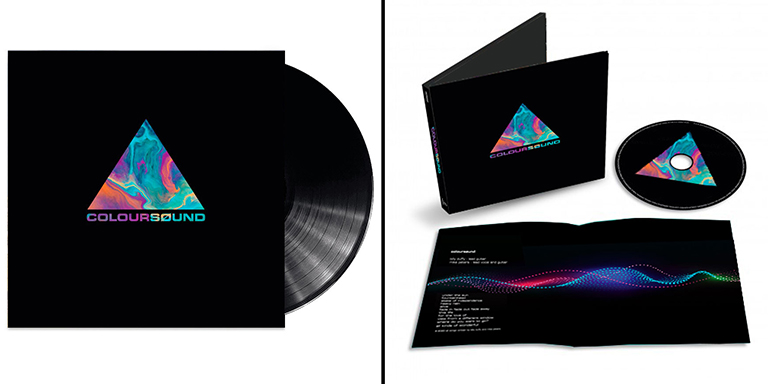 COLOURSØUND return…
On the Big Night In Mike and I also announced that we had been working together on new songs to create a new album but that we were also releasing a limited edition coloured vinyl versions of the 1999 COLOURSØUND recording as it had only ever appeared on CD!
That release happened the following night and sold out in less than a couple of hours… and was so quick I hadn't even had chance to let you know here!!!
So, Mike and I have decided to do another release of the album… this time in black vinyl but also the CD too… as that is also unavailable these days (outside of resellers).
Both the COLOURSØUND black vinyl & CD will be available from 7pm (UK) Sunday from here…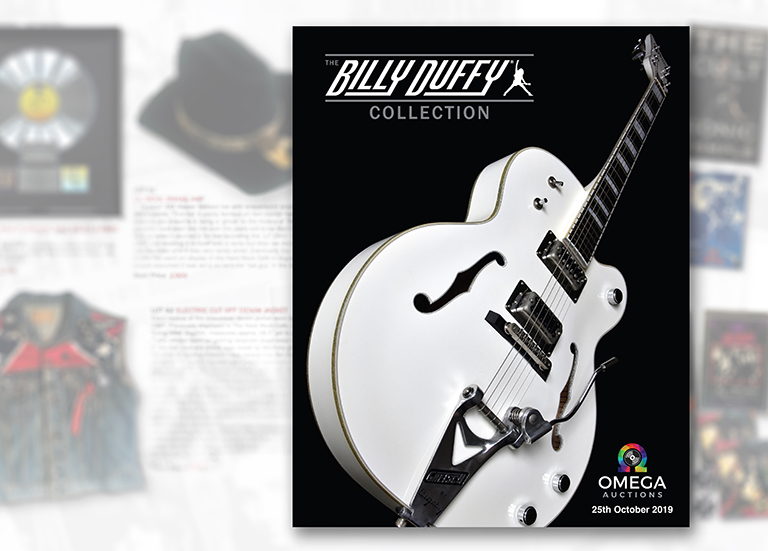 The Billy Duffy Collection
If you watched the "Big Night" In you'll have seen that me and Jules chat a bit about my memorabilia auction that I had last year. If you missed it at the time you can pick up a signed copy of the catalogue here and it's full of images and stories of all the stuff that I collected over the years… and that is now living in the homes of "Addicts" all around the world!
Keep following and the news will keep coming… stay safe 
Billy x