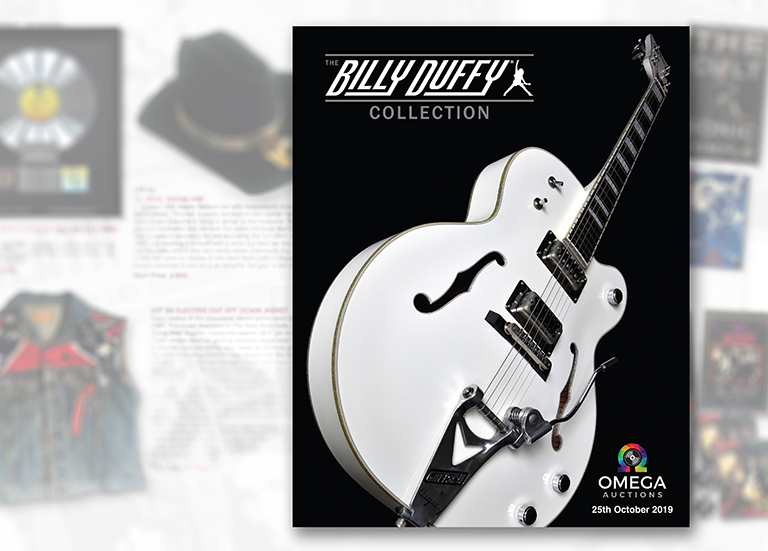 Early last year I announced that I was looking at moving on a lot of my memorabilia now that much of it had been photographed and added to my website. What I didn't realise was just how much time and effort can go into making something like that happen and being so busy with the band meant I just didn't have that time.
Then, this year I saw that Peter Hook, one of my mates from Manchester, was doing exactly what I wanted to do but with his Joy Division collection… he was letting it go back to the fans. The way he was doing it was by getting an auction house do all the hard work which seemed to make total sense. I spoke to Hooky and he fully recommended the people he had used called Omega, who are based in the North West of England, close to my family home there (where a lot of my stuff was stored). I met with them and realised their expertise in running auctions of music memorabilia made them the perfect partner to make this happen.
So we've had a busy time in cataloguing and photographing items not already on my site and finally I can announce that the auction will take place on 25th October… which is the day after The Cult play in Manchester, so hopefully anyone going to the show will get chance to come along. If you can't make it to the actual auction you can bid online or if you're really old school they take telephone bids too.
There will be a catalogue out soon that you can pre-order from Omega direct and I'll be signing a limited quantity too…
I know that when it comes to the actual day it will be pretty emotional but I will feel so much happier knowing the time is right for someone else to own these treasured items, to look after them, to cherish them and let them see the light of day!
Also, I will be donating some of the profit from the auction to my good friend Mike Peter's charity 'Love Hope Strength'.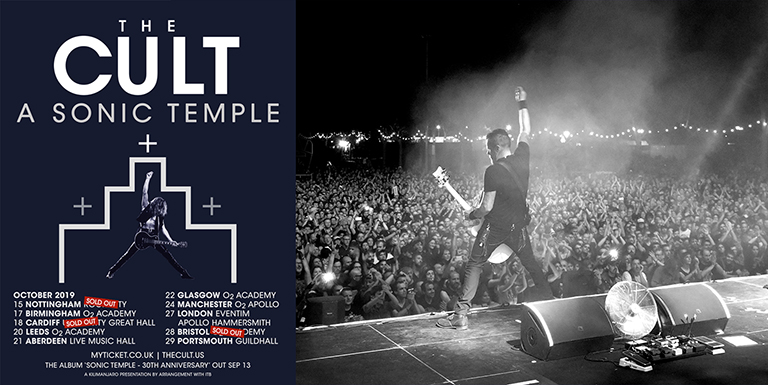 BACK ON THE ROAD



Once I'd finished working on all the auction bits, I took the opportunity to grab a few days away in Marbella for some sun, sea and sand which was the perfect way to get a bit of RnR (rest and recuperation) before the busy Autumn of RnR (don't need to spell out this one hahaha).
Since I was last in touch we've added a few more shows and several of the UK ones are already sold out. If you don't want to miss out on your chance to celebrate + A SONIC TEMPLE + with us get your tickets soon… we won't be returning with this show as there's other places we need to get to with it in 2020.
Remember the best way to be first to know any tour news from the Cult is to checkout www.thecult.us
So, if you get chance check out my old stuff…there's some amazing stories in there (with more coming to my website too now… that we have more photos) and I look forward to seeing many of you at + A SONIC TEMPLE +
 
Billy x