'CHAOS' in Long Beach
I did my first show of the year playing at the Toyota Grand Prix in Long Beach with the Kings of Chaos guys. It was a busy few days leading up to the show including two very long rehearsal days as usually Steve Stevens plays with the band but he was away doing his own shows in Europe so I had to learn his parts for about a dozen songs. I know I've said it before but it really helps my playing when I have to do this and you're never too old to keep improving.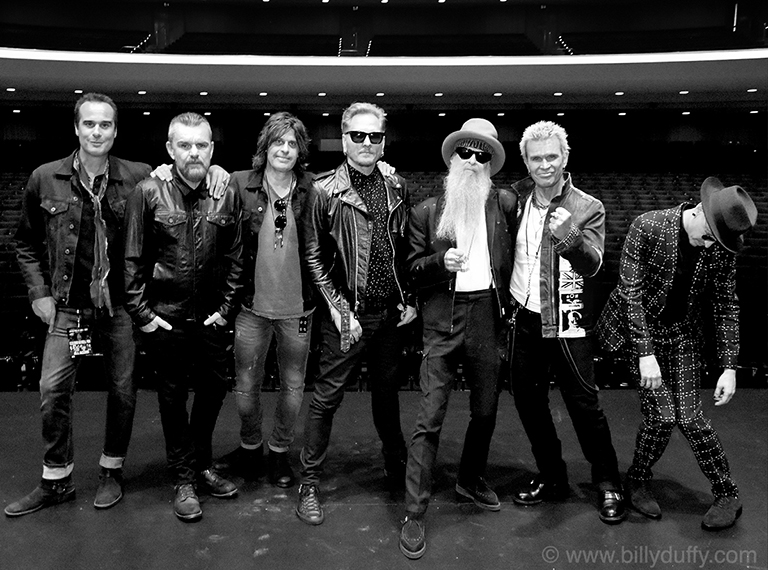 The show itself was great fun but I have to say it was one of the strangest sound checks I've ever done as there was a big crowd already in front of the stage AND we had to compete with the roaring sound of the Grand Prix cars racing by every few minutes!!
Here's a couple of pics from the day including the other two Billy's (Idol & Gibbons), Chester B, the 'STP' Deleo brothers and of course Matt S.
It all made for a really rocking show.

Matching Mike…
Just before the show at Long Beach I put on my brand new black leather Levis' jacket to show the guys and almost immediately in walked my (very) long time pal Mike Peters and his lovely wife, Jules. Mike is over in the States to promote the launch of the documentary about his life called 'The Man in the Camo Jacket' as well as playing a few 'Alarm' shows. We couldn't believe it when we looked at each other cos he was wearing exactly the same Levis leather jacket as I'd just put on for the very first time. Needless to say it caused much laughter to all the gang!
Still it means we could have a pretty cool matching 'Coloursound' outfit at The Gathering Los Angeles this week 😉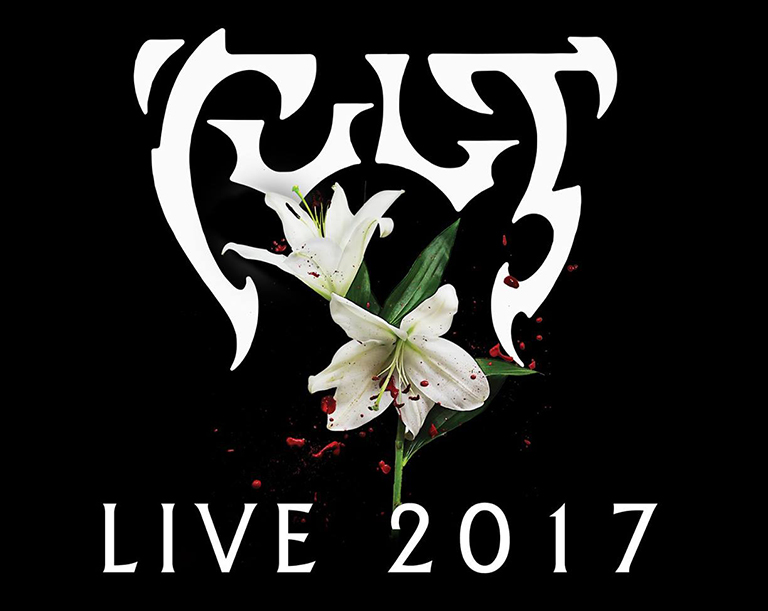 It's only a few weeks until we finally get The Cult live show on the road again for 2017. I can't wait to get back out there as the band really were on fire last year and it will be great to play some of the 'Hidden City' tunes for new crowds for the first time. Dates in the US and Europe have been announced so far but keep an eye on the official website for news of more to come… www.thecult.us

Exclusive Signed Merch…
Don't forget if you head on over to my web store you can pick up signed posters and photos as well as tour merch like pick tins and bandanas.
So that's all for now and I'll be in touch soon
Billy x