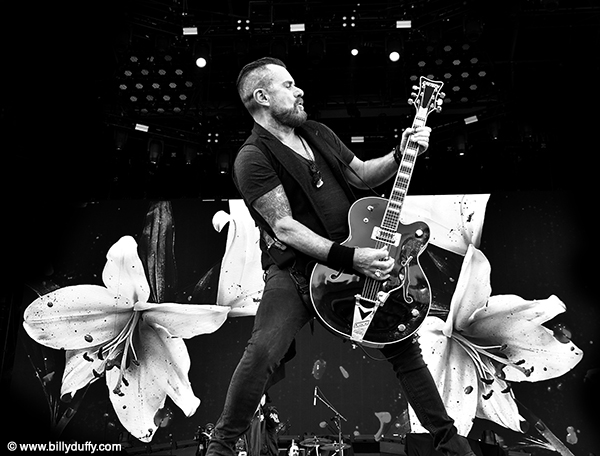 Last 'Alive in the Hidden City' shows of 2016…
So we've finally completed our last 'Alive in the Hidden City' dates in the US and I have to say a massive thanks to everyone who came along to one of the shows. It's been amazing and the response to the songs both old and brand new has made all the travelling worth while!
I've got a few weeks off now then we're off to New Zealand and Australia for the last Cult shows of 2016. Due to some logistical issues and the fact that we got the opportunity to play a number of shows with our pals Guns n' Roses it meant that we didn't make it to all the countries that we hoped this year but don't worry you are in our plans for the future.
That said by the time we've done the shows down under we will have played more times in 2016 than in any year since 2001!!!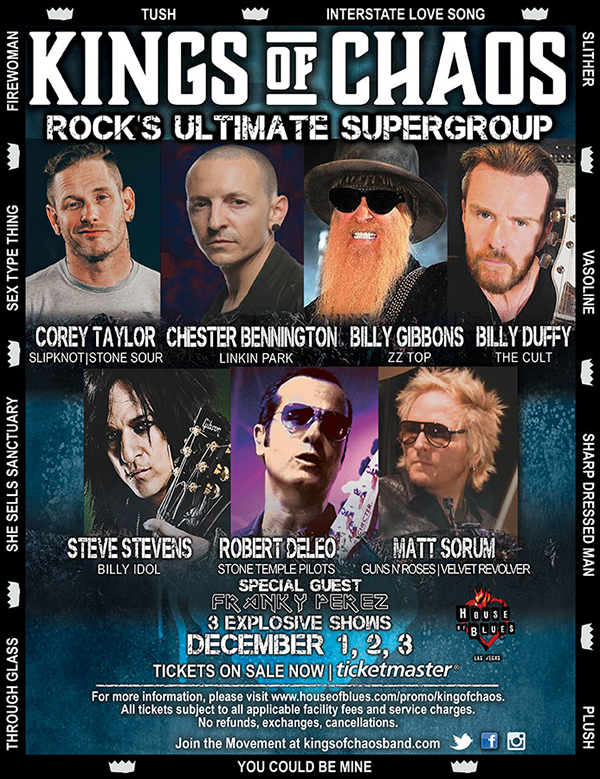 I'll be back…
Just because The Cult shows will be over for 2016 doesn't mean you won't get the chance to see me live. When my good friend Matt Sorum called to say he was getting some guys together for 3 nights of 'Kings of Chaos' in Vegas I was in! I love these nights where I get to jam with other musician friends playing both mine and their songs and I've found over the last few years that doing that has really helped me improve as a guitarist too. It's a stella line up too… as well as me and Matt you'll see Corey Taylor, Chester Bennington, Steve Stevens Robert Deleo, Franky Perez and just announced this week the legendary Billy Gibbons!
For more info and tickets check this out
Kings of Chaos – House of Blues, Las Vegas December 1,2,3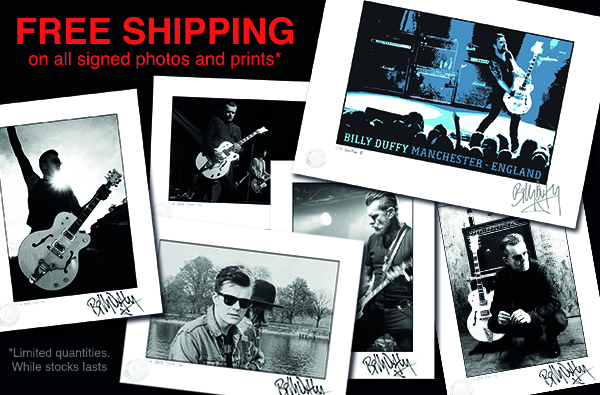 Free Shipping Offer
I've been working with Mick from Team BD on new ideas for posters and prints for 2017 so to clear some space for the new stuff we have a special offer of FREE SHIPPING on all signed posters and photos. The stock is limited and quite a few have already sold out so don't hang around if you fancy one of these.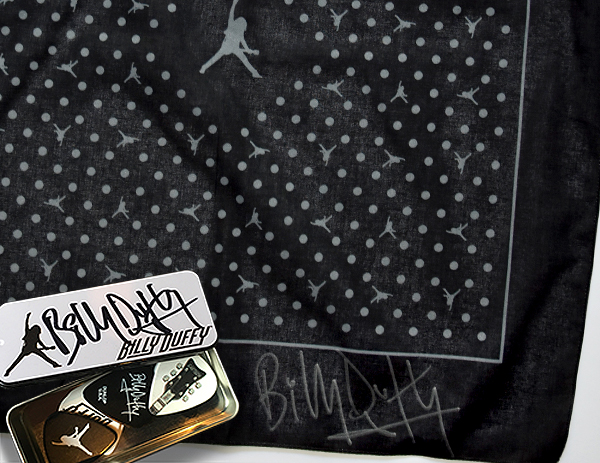 Signed Tour Merch
We also have very limited quantities of my signed bandana's and pick tin sets that I've been selling on the tour this year. I've been told they'd make great Xmas presents but I'll let you be the judge of that ;)…
So I'll get back to "recharging my batteries" in the warm California sun and I'll be in touch soon..
billy x