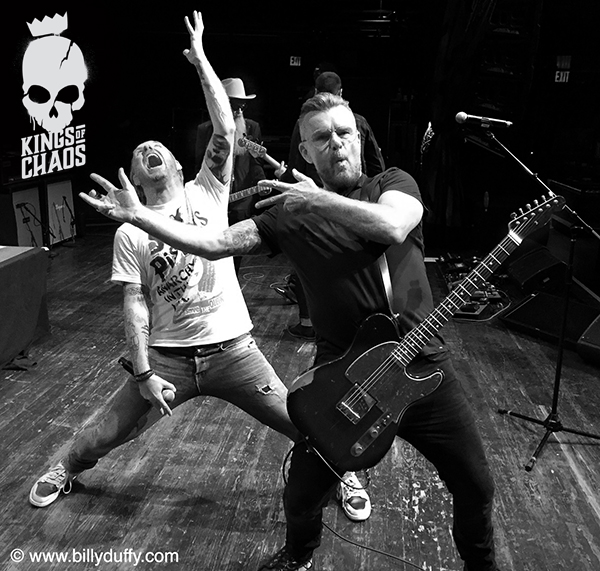 CHAOS, CHAOS & MORE CHAOS!
Since my last message I've been busy creating CHAOS with Matt Sorum and the boys! The three nights in Vegas with the Kings of Chaos were storming and as you can see from the photo of me and Corey at the rehearsals we had a lot of fun! It's weird cos a few people have said they thought we were the best covers band they've ever seen and I've had to put them right in that we're a 'Catalogue Band' because we've not been covering other people's songs we've been playing ones that we've all written. Remember, with a bunch of guys like Corey Taylor, Chester Bennington, Steve Stevens Robert Deleo and Billy Gibbons there's been a fair few classics created and I'd like to think I've done a few myself! One highlight for me has been the acoustic section of the set and it's been great to play 'Edie' live again.
Next week we're off to the East Coast for four more shows and whilst Corey can't make these ones it's great that Robin Zander will be bringing his Cheap Trick tunes to the set!
For more info and details of these shows check out…
kingsofchaosband.com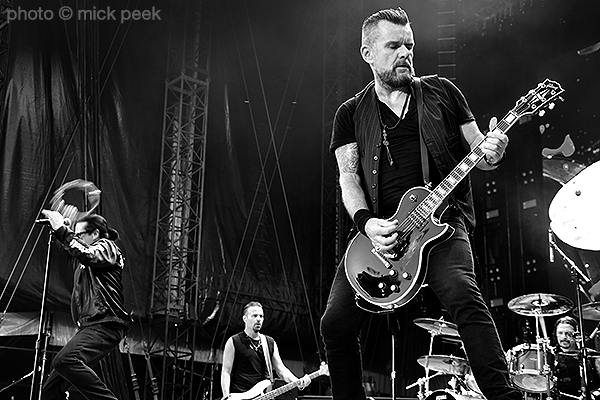 ALIVE IN THE HIDDEN CITY 2017…
The eagle eyed ones of you will have noticed that we've snuck out one date announcement already for 2017 when we play the Carolina Rebellion in Charlotte, NC on 5th May. There will be more announced soon so keep following thecult.us for official news of shows as soon as we are allowed to release them.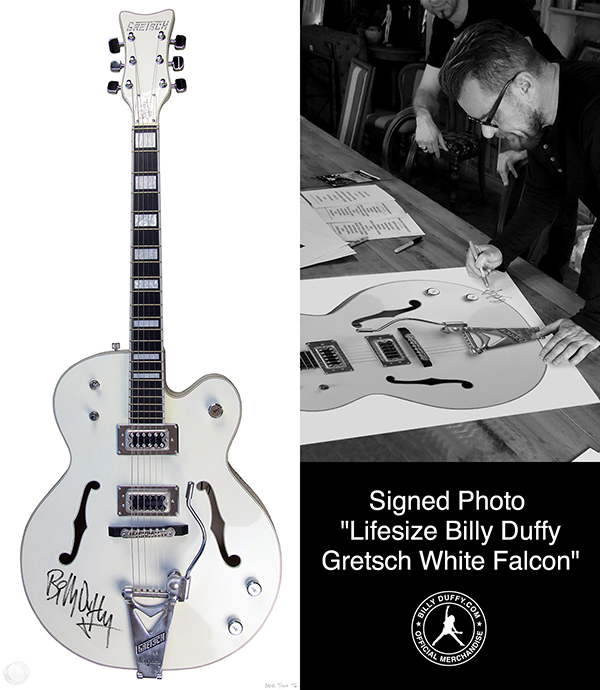 PERSONALISED FALCON PRINTS & MORE
You may have seen that due to popular demand my online store is re-issuing the life-size exhibition quality photos of my signature Gretsch Falcon. After the KOC shows on the East Coast I'll be winging my way across the Atlantic and will be catching up with Mick at Team BD to sign all the pre-orders. If you fancy one with a personal message from me then you'd better be quick as the cut off date for those ones is Sunday!
We've also been working on a 'top secret' new print to be released in 2017 and I'll be busy signing those too… so keep following for news of those soon. BTW they look fantastic… if I don't say so myself 😉
So, have a 'Happy Holidays'… Christmas or whatever celebration is your thing and I'll be back in touch with my round up 2016 before we go hurtling into another big year.
billy x