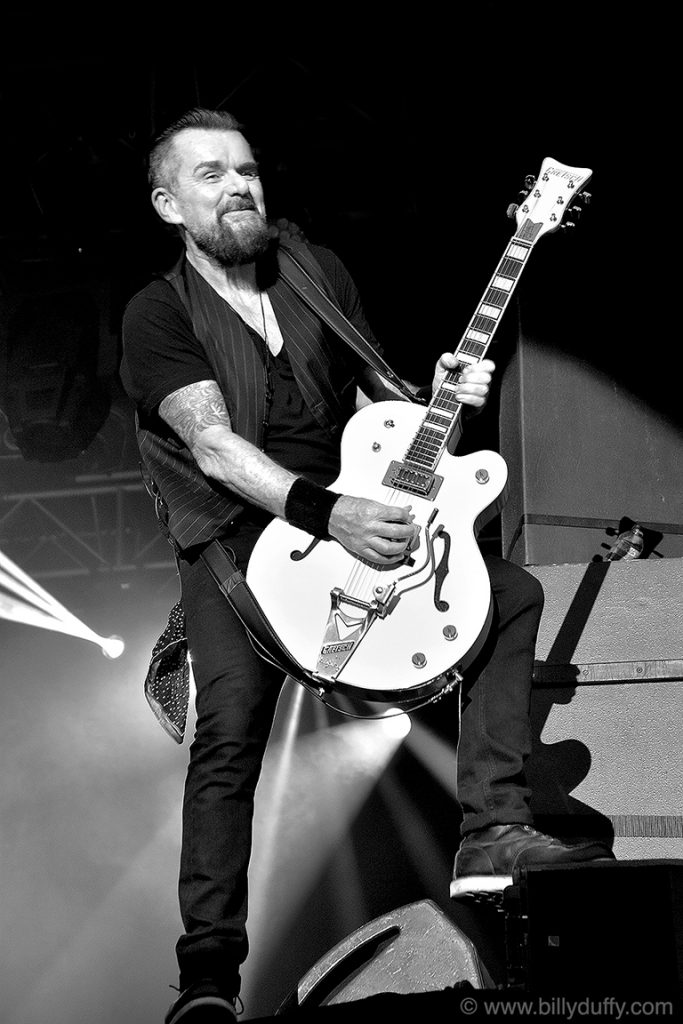 .
Well, I've had a great few weeks since my last update including some fantastic shows and amazing experiences re-living some of my childhood passions… read on…
Last minute show…
At the start of the year I had planned to spend the whole of June back in the UK and doing some promotion work in prep for the headline show at Rambin' Man but we were offered a great show headlining a night at the San Diego County Fair on 13th. Most of the time our shows are planned months in advance but very occasionally one like this will come along where everything works logistically and it can get slotted in. That's why I'd always say keep following my messages and more importantly keep it locked at www.cult.us as that's where all the announcements are made first!
As for the show I'm really glad it happened as it was a great one and another chance to test drive my new Gretsch 6228.
Being a Professional
Sometimes the stars align and that's what happened when after a couple of days back in Manchester my great mate Paul Cook's band The Professionals supported Billy Idol.
Those of you who watch closely will have known that I played on a couple of tracks on The Professionals new album, along with Cookie's Pistol pal (and original Professional) Jonesy. The show was at The Apollo which is an iconic venue and one I have very fond memories from my teenage years going there with my Wythenshawe mates like Johnny Marr. Obviously I've also got to play there several times with The Cult and love the place and when I let Cookie know I was in Manchester that week he said "fancy playing on a couple of songs with us?".
So I played on one of the tracks I feature on from the album called "Good Man Down" as well as a rawkus version of the Cook/Jones Pistols single "Silly Thing".
he whole night was made more special to be surrounded by so many of my LA buddies in the BFI gang as they hit my 'hometown'.
Big thanks also went out to Billy M for the loan of the guitar and amp head and the guitar tech guys, Jimbo and REM, for the support in making it a stress free night 🙂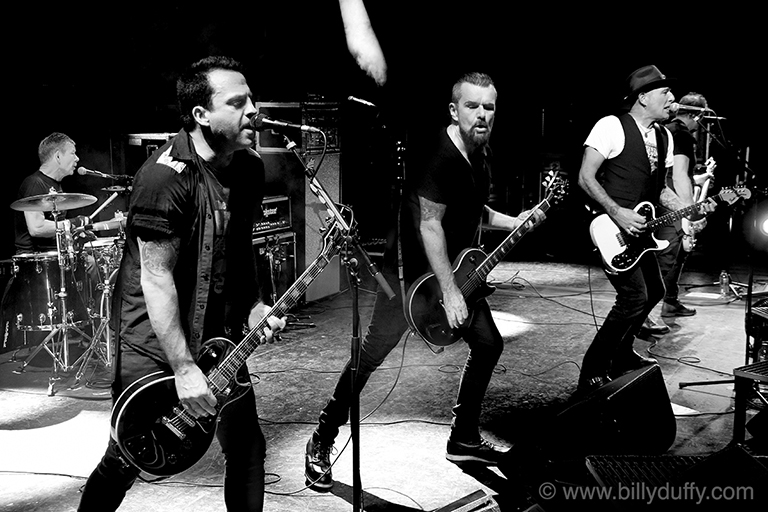 We're All Crazy Now….
After a few days enjoying the beautiful British countryside of the Lake District and Cheshire in very un-British glorious sunshine I took a trip over to North Wales for Snowdonia Rocks… the event was organised by two of my oldest friends, Mike and Jules P, to raise money (and awareness) for their charity Love Hope Strength.
Needless to say when Mike asked if I wanted to join him onstage for a number at the end of his set I was only too happy to oblige.
Obviously I didn't have a guitar so was all ready to borrow one of his acoustics when I was informed there was a problem with it so ended up with an Epiphone 'Les Paul' from one of the other bands. I think it was fate as I much prefer playing electric and it sounded really good to me… ironically we played 'One Guitar' and quite literally Mike did only have one guitar hahaha…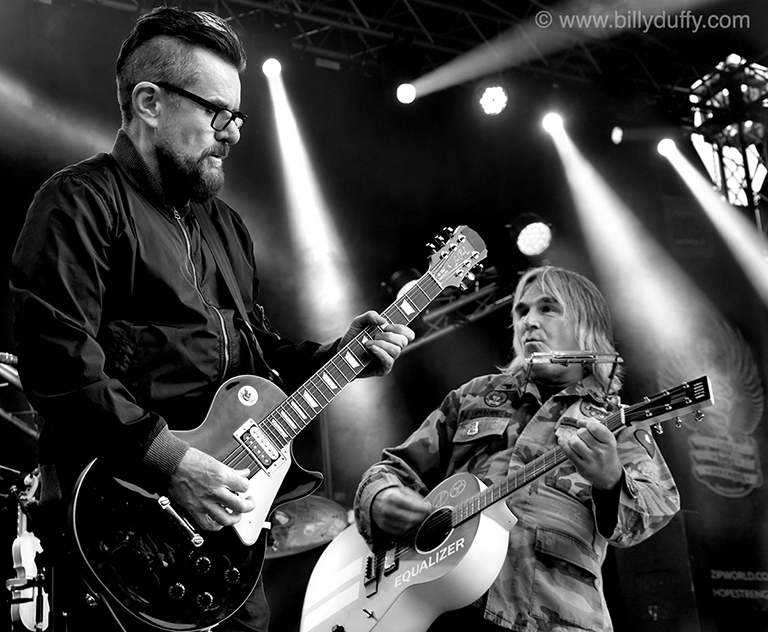 What made the whole thing even more special was that the festival headliners were Slade and as a young lad growing up in Manchester they really spoke to me. In fact, so much so that I joined their fan club and was lucky to see them at their peak a couple of times, including a storming show in 1972 at the Free Trade Hall with Thin Lizzy. When Mike Peters booked them to headline I went along not really knowing what to expect especially as Noddy Holder no longer plays with them. But I have to say I had a fantastic time and Dave Hill put on a great show even without the platform boots and glam outfits (Though he did have a reworked "Super Yob" guitar).
I spent the whole evening singing along… even to some of the more obscure, older songs.
After the show I even rooted out a scrapbook I'd made in my early teens and inside was the 1972 programme too, so you can see why I looked so happy in this the pic here when I got to meet Dave and Don and do the Slay-ed thumbs with the real thing… and there wasn't a cuppa soup in sight 😉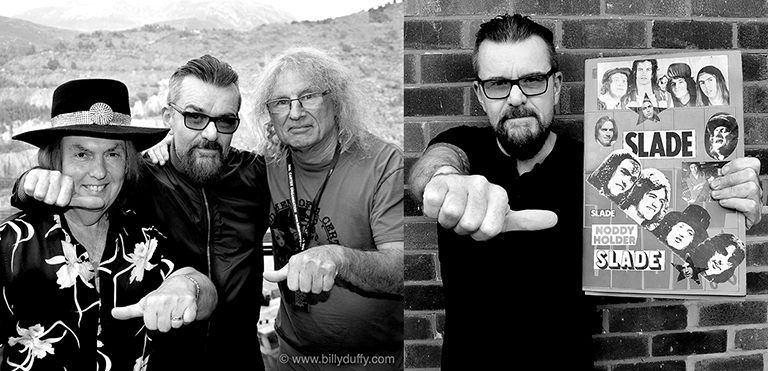 No Brakes!
After seeing Slade at Snowdonia Rocks I revisited another of my childhood passions when I went back to see Belle Vue Aces Speedway. They may have moved into a new stadium since I last went but it was great to see the Aces in action again.
I was looked after big time by Matt Ford the owner of visiting team Poole Pirates and can't thank him enough for the fantastic hospitality. It was a great evening of racing with the Aces getting a narrow victory…. and here I am on the bike of Pirates leading rider Brady Kurtz…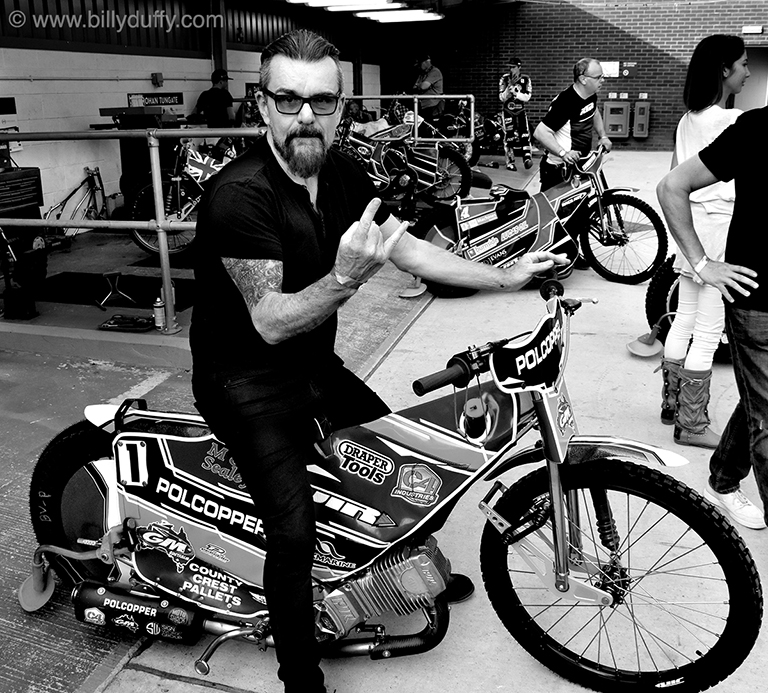 Hola Valencia
My stay back in the UK also included a 'flying' visit to Spain (quite literally) when I headed over for The Cult show at 4everValencia Festival. We were playing with the Simple Minds and Jesus & Mary Chain so it was a great bill but the trip itself was far from great… lost luggage… hotel problems… rented gear issues… felt like it was destined to be a disaster BUT it turned out to be a great night in the end.
I twas fun catching up with the Mary Chain and the Minds (in a Glasgow sandwich…. Hahaha) and the show was amazing (as always for us in Valencia) so we should do this more often 🙂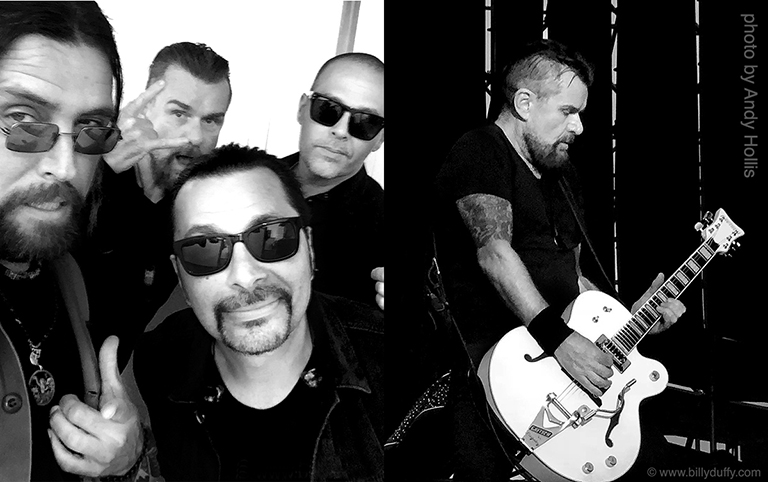 The Golden Age of Rock n Roll
So back from Spain and it was straight to our hotel in Kent to get ready for our Ramblin' Man Festival.
I've told the story many times how Ian Hunter's 'Diary of a Rock n Roll Star' autobiography inspired the teenage me to follow my music dream. So, following on from my Slade experience I had to check it out his night when he played with Mott the Hoople headlined the Saturday night.
It was amazing to catch up with him, he's a true gent and role model for us aspiring rockers!. Mott are legends and put on great show, so it will be a privilege to follow in their steps the following night when we headlined. Shout out too for Ariel Bender who had come back from 10 years retirement to play the guitar hero and perfect foil to Ian.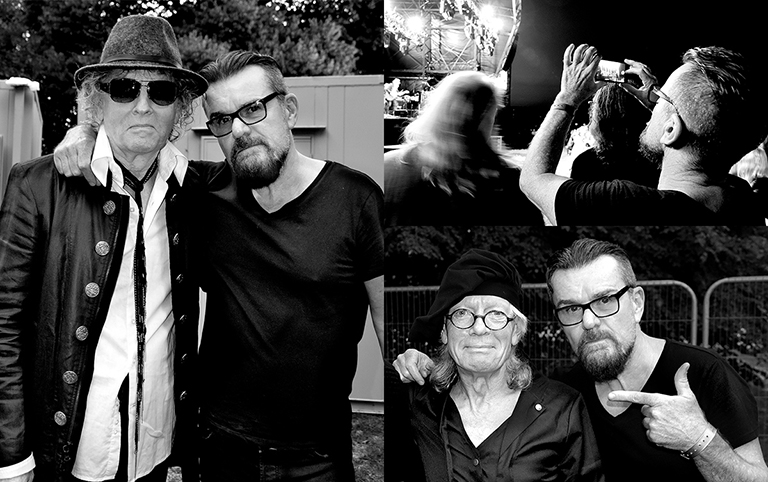 Ramblin' On & an old Sweetheart
Two years is too long… it was 2016 when we last played in the 'homeland' and what a welcome back we got! Ramblin' Man is a great festival and was superbly organised so we couldn't fail to put on a great show but of course it would have been nothing without all of you who showed up to help made it such a fantastic night!
As with any festival with so many band there there's always loads of friends to catch up with both in bands and from behind the scenes but in a final nod to my past life in the UK I got to hang out after the show with an old 'Sweetheart' of mine… Howard Bates. Howard was the bass player in Wythenshawe punk band Slaughter & The Dogs who I went to see play with The Sex Pistols and The Buzzcocks at the Free Trade Hall in 1976. In 1978 Howard and Mick Rossi from S&TD formed 'Studio Sweethearts' and I was invited to join. Even though it meant leaving the band I was in with Morrissey I jumped at it as it was the chance to finally leave home and move to London to live the rock n roll dream AND get a record deal with DJM (Elton John's label) to boot.
Unfortunately the band only lasted one single (and one show) before reforming S&TD but we stayed friends and I even ended up sharing a flat with Howard a couple of years later.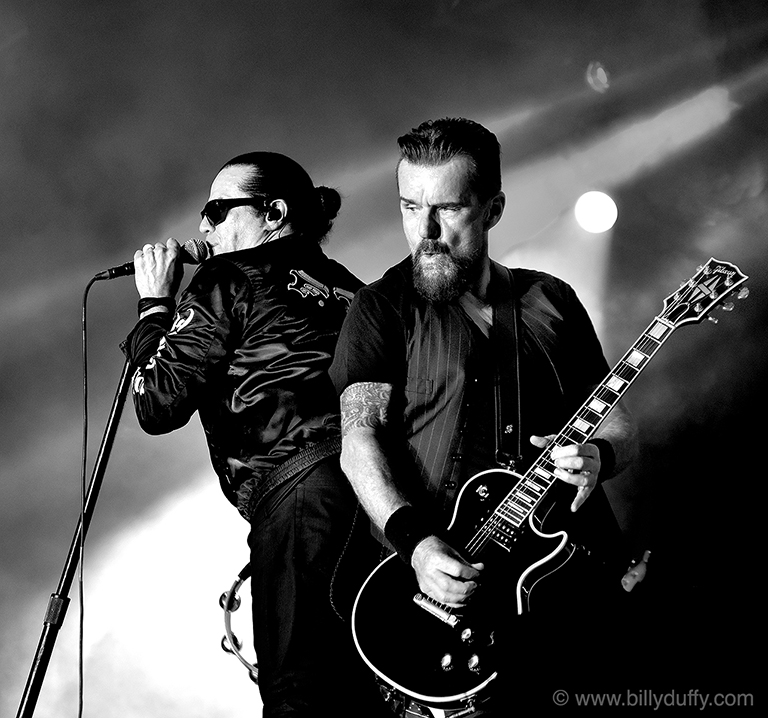 New Merch…
In case you missed the last email we've recently added a few new items to my online store including metal signs with 'Pop Art' designs, a BD Falcon one and a brand new new signed pick tin set for 2018…
SHOP NOW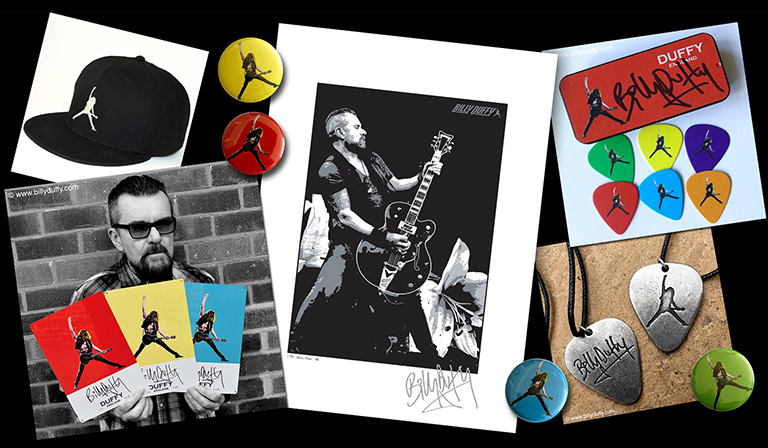 So, a week's rest in my California home and then it's back to the Rock n Roll coalface with a one off Cult show in Vegas on 14th before we start a Revolution with our Rev3 tour with Sone Temple Pilots and Bush…
Hope to see you there…
Billy x