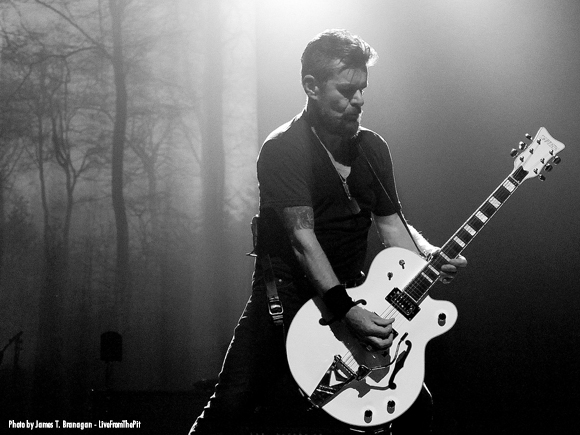 Hey,
Well the first quarter of 2014 seems to have flown by and when the first dates of the year were booked for The Cult they seemed so far away and now here I am in rehearsals and getting ready to hit the road again.
Those of you who follow my updates know that I have a real soft spot for San Francisco so it's great to kick it all off there this week. Then after shows at the Phoenix Bikefest and San Diego we have our two nights at 'Cultchella'!
There are more dates following that and you can get all the details at www.thecult.us
Since my last update when I told you about the 'Kerry Simon says Fight MSA' charity show with loads of great musicians including Slash I've continued the theme of hanging out with guys in hats with a (very brief) stint in The Undertakers!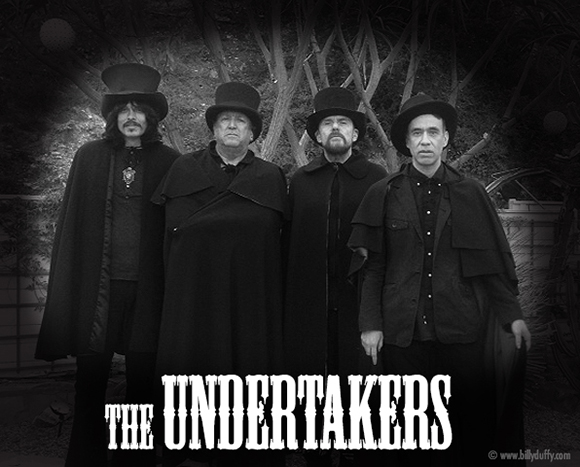 I formed this infamous band with pals JD, Fred Armisen and Jonesy but we only lasted about 2 hours and then split up without actually ever playing any music…. 😉
If you haven't done so already don't forget to enter for a chance to win a one off Signed Screen Print of me with my Signature Gretsch Falcon. Click on the banner below for more details and to enter.
So it's back to rehearsals now and hope to see some of you at the shows.
billy x