"I'm now halfway through a three week break before hitting the road again with the band for the last set of 'Electric 13' shows to wrap up 2013. This break has been timed to co-incide with Thanksgiving (which is a really big thing over here in the States) so that everyone in the band and crew gets chance to spend the time with their families over the holiday.
Just like the States and Australia I really had a lot of fun playing the shows in Europe especially Britain. Over the last few years it feels like there's been a resurgence of appreciation for what the band does in the UK and there's a real sense of community at the shows. People are coming along for all the right reasons, so that even on a miserable cold Monday night people turn up ready to have a good time. A live show is an organic experience, because we're not machines we're humans, and when the crowd is really up for it we feed off that and play better as a band. Britain still represents home to me and always will as I'm British through and through and still have family and a lot of friends there. The reason I choose to live a lot of my time in the States is primarily because I like the weather in California, simple as that!
I have a lot of gratitude for the life that I've got and to be able to come 'home' do what I love to do and do it in an environment where we're still playing to big crowds is unbelievable. So I can only say a big thanks to all the people who showed up enthusiastically and made the tour as exciting as it could be. I will say though, that if anyone has caught me after a gig and found me a bit mellow it's because sometimes I find the aftershow more exhausting than the actual show! I pretty much give everything I've got onstage these days and treat every gig like its pretty much my last show so when I come off I'm not always capable of being a social as I used to be!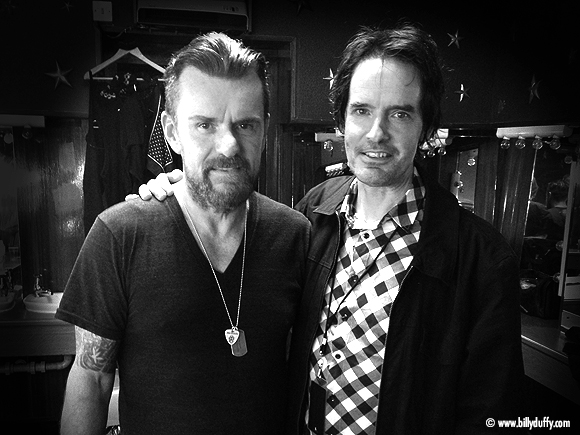 Whilst in the UK it was great catching up and doing a few shows with Jamie Stewart too. When we did the 'Love Live' Tour he got up and played in London so I thought it would be great to arrange to get him along to some dates for this tour, but in a casual way. Jamie chose to retire out of the music business a good few years back but it felt just the same as the old days and it was great having him around as he has such great enthusiasm and energy as a human being. He was popping into a world that isn't his normal existence now and it was quite a novelty to him so it's great that Chris was so welcoming (just as Johnny was when Mark Brzezicki showed up in North Carolina and played 'Rain' with us).
Having ex-band members guest live is fun but I feel it's it's really something for the fans. I know, that as a music fan, when I go to see bands that I love and original members get up and play it's always amazing. You can't replace the organic nature of the original guys in a band as they have their own style just like I have mine.
There was one 'funny' story though as Jamie missed one of his guest spots due to a mistake by me! He'd played guitar on 'Love Removal Machine' at the show in Glasgow and the first night at the Roundhouse but at the second night in London I was having some problems with the onstage sound so I forgot to get him up on stage! Normally when we play that part of the set we segue the songs and go straight from one into another without any breaks to keep the momentum of the show on a high. Because of my technical problems I simply forgot to call him up. So after 'King Contrary Man' I went straight into the opening chords of 'LRM' then as the song kicked in I looked up and everyone was looking at me wondering what had gone on! But Jamie didn't care as he still played bass on 'Horse Nation' and 'Sun King' in the encore that night. You can't help but love him because he hasn't got a bad bone in his body and it was really great to see him and his family.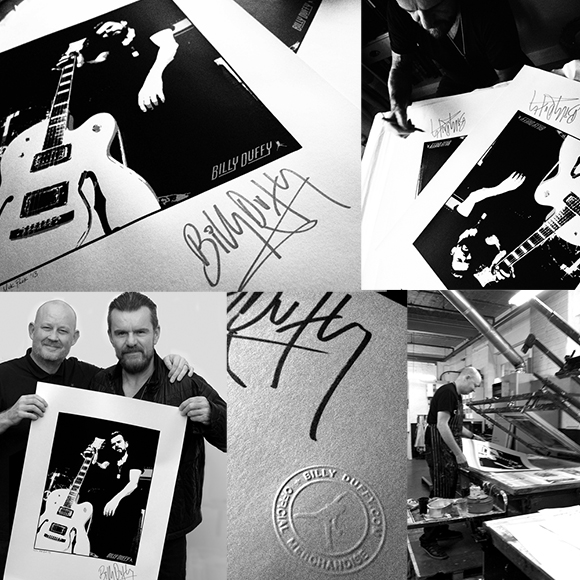 On other news it was amazing that the Limited Edition Screen Print we did sold out in only a few hours! I was keen to make sure that they went to people who have supported me since launching billyduffy.com and that's why we made them available first to people who had signed up to receive my news update emails. Given the success we'll be looking to do more stuff like this in the future so make sure your signed up so you don't miss out!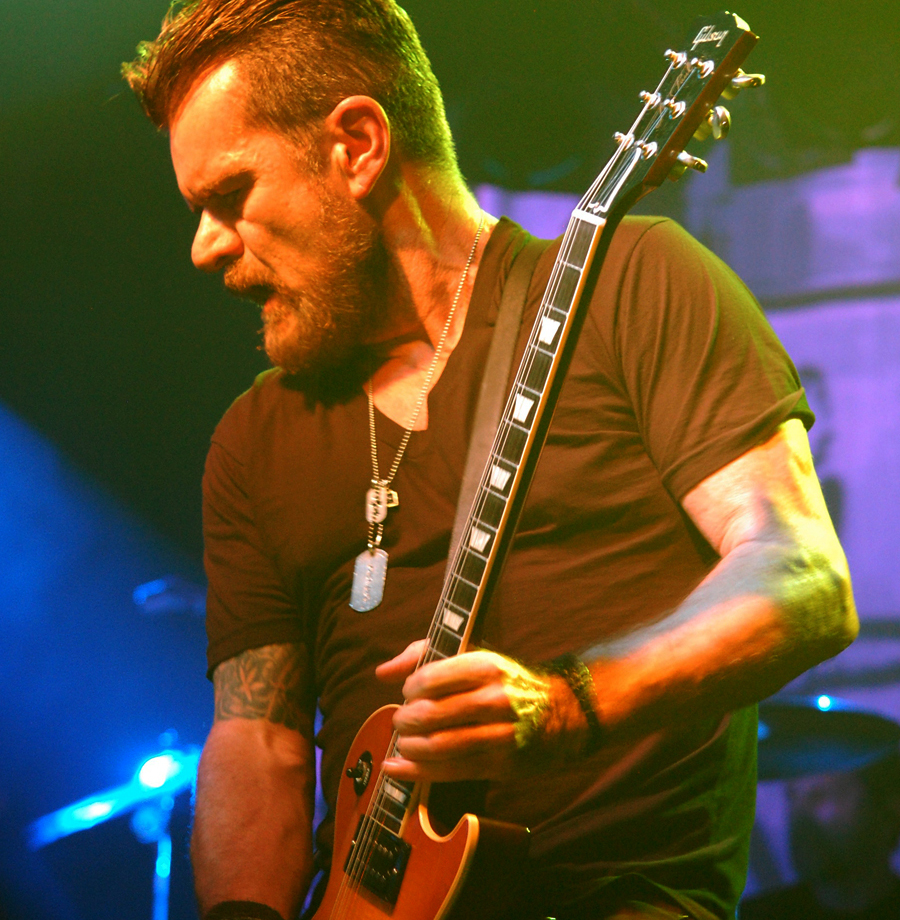 Recently I told you about the latest addition to my guitar collection, a Custom Shop Les Paul. Well, I've teamed up with the guys at Gibson to bring you the story of my guitar complete with behind the scenes info and pics of it being built!
You can read about my Gibson Custom Shop Flame Top Les Paul '58 here.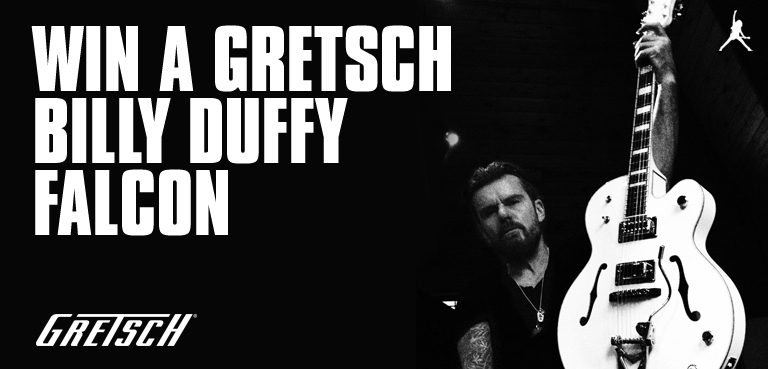 Finally don't forget there are only a few days left for your chance to enter win one of my Signature Gretsch White Falcons or one of 5 vinyl copies of 'Electric Peace' that I've signed! Click on the links above and below now to enter!!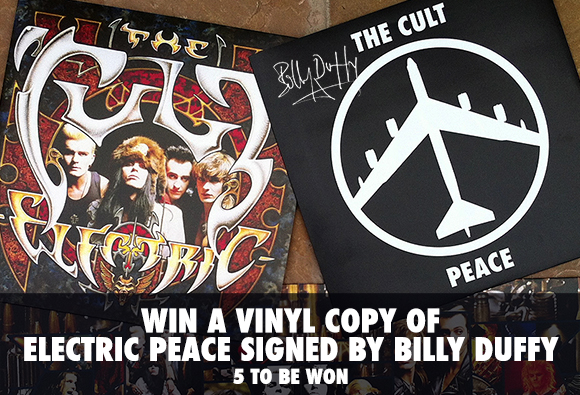 So that's it for now, I'll get back to my break, Happy Thanksgiving and see some more of you when 'Electric 13' gets back on the road in December."
X
Billy