A look back at my 2016…
"I think it's fair to say that 2016 has been a year that has been filled with a lot of sadness for many of you especially with the passing of so many truly inspirational people. There will be loads of Year End Reviews full of lists of these stories and whilst my life has been shaken by many of them too I've chosen to focus on all the great things from my year in the hope that we can take some positive vibes on into 2017…
If it's JANUARY then it must be NAMM! Given my long career as a musician I've been lucky to build up a fantastic relationship with the best music instrument and equipment bands in the world and those few days in Anaheim are a great time to catch up with them as well as do a few signings sessions.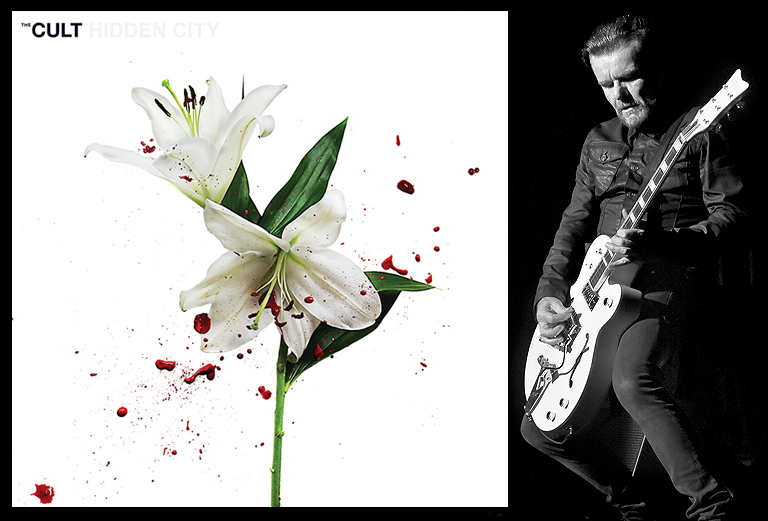 The biggest news of my year came in FEBRUARY with the launch of 'Hidden City' The Cult's 10th studio album. Ian and I have worked hard over the years to keep the new music coming and the fact this album has been so well received by critics and fans alike was a real bonus. February also saw the start of the 'Alive in the Hidden City' dates and over the course of this year it's seen us play more times than in any year since 2001!!!
The end of the month was also special as on the night when we played my hometown Manchester I also teamed up with Mick Peek (from Team BD) for an exhibition of signed prints and photos.
MARCH running into April was pretty much back to back 'Alive in the Hidden City' shows culminating in two nights supporting our long-time mates Guns n' Roses at their stadium shows in Mexico City!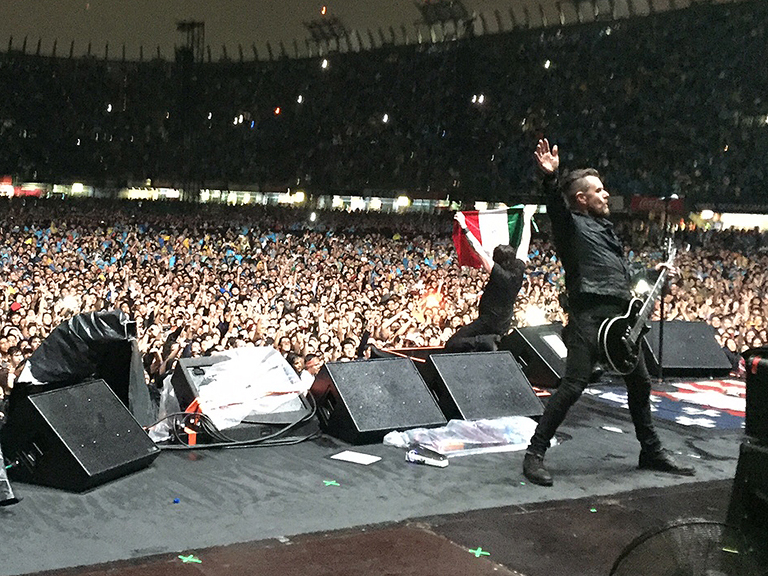 APRIL also saw the release (finally!) of my BD95 Signature Cry Baby pedal. As I'd been working with Dunlop for the best part of a year to bring this to life it was fantastic to have it finally available. Following on from both of my (White & Black) Signature Gretsch Falcons it was amazing to have my name on a pedal as well. Here's the full story of how we bought the whole thing together from concept to the finished pedal
The BD95 Signature Dunlop Cry Baby
On my birthday in MAY I had a great night sharing the stage with a whole gang of my musician mates as in a night organised by my pal Matt Sorum honoring 2016 Rock n Roll Hall of Fame Inductees Glenn Hughes and Robin Zander and is in support of Adopt the Arts.
The summer months of JUNE, JULY & AUGUST were taken up with dates in the US and Canada as well as a few more stadium shows with the Gn'R guys.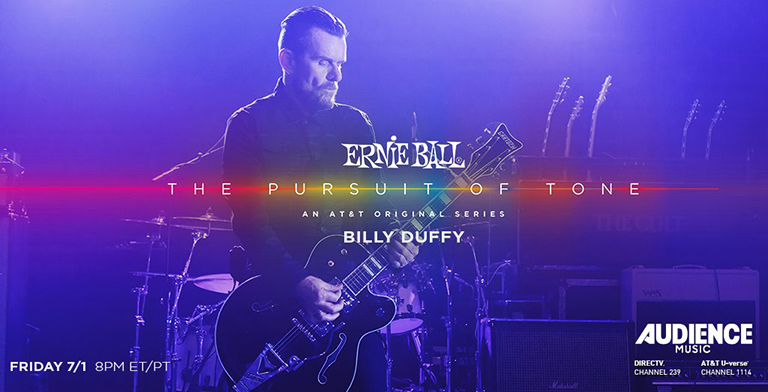 JULY also saw the airing on US TV of my episode of THE PURSUIT OF TONE… a one hour documentary featuring me onstage with The Cult as well as talking about my musical influences and life away from the band. It was made by Ernie Ball (in partnership with AT&T) and as I've been using their strings since the 1980s I was honored to be one of a select few guitarists to feature in the series.
You can read about the making of the show here… Filming my episode of The Pursuit of Tone 
'Alive in the Hidden City' rolled on throughout SEPTEMBER & OCTOBER with a mixture of our own shows and a few festivals including one special night at the Rock Allegience Festival when I jumped up to jam with my good pal Jerry Cantrell and Alice in Chains.
In NOVEMBER we took the 'Alive in The Hidden City' down under with a few shows in New Zealand and Australia which were brilliant and definitely enjoyed by my new bandmate 'Aussie' Grant Fitzpatrick.
November saw the re-issue of Theatre of Hate's 'Westworld' album so I caught up with my old pal Kirk Brandon to do an exclusive interview for www.billyduffy.com looking back at my time in the band. You can read the interview here Kirk & Billy
With The Cult shows over for the year and always glad to get out and play live DECEMBER saw me accept the invite to join the Chaos with Matt Sorum's gang of rock n roll troubadours 'Kings of Chaos'. What could have been perceived as a celebrity covers band was in reality a bunch of very talented guys playing their own songs with a group of friends and it was very special.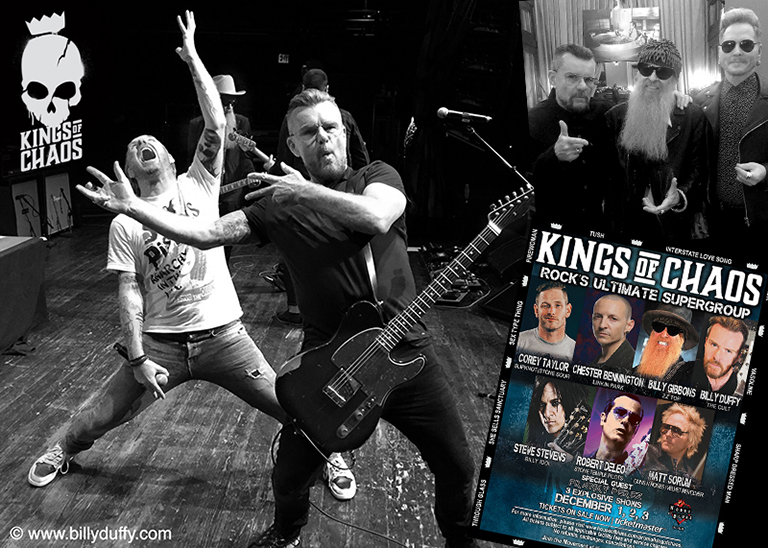 So, it's been a busy year and like I said at the start of the update I feel that focusing on the good stuff sets the right tone as we move into another year.
I'll be out doing more shows with Kings of Chaos in the first couple of months then it will be back to my 'day job' as 'Alive in the Hidden City' get back on the road. Hope to see you along the way."
Peace & Love
Billy x