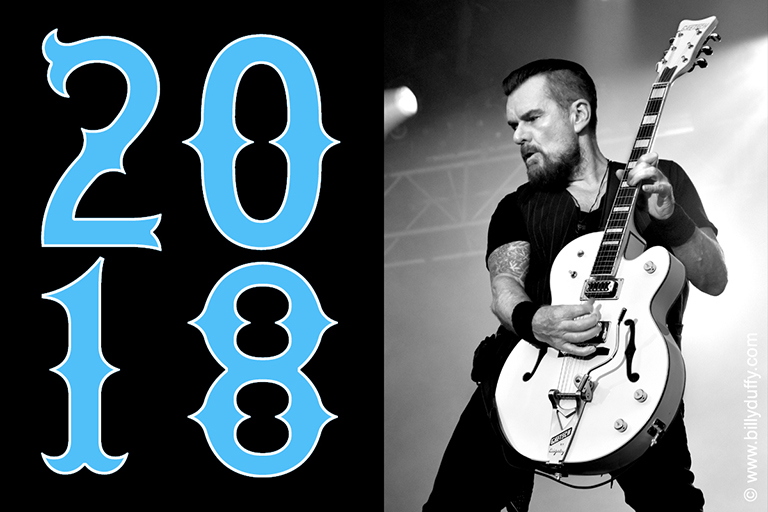 Another year almost over and time for my final news update of 2018… so without further ado here's a review of my year which you can check out here… A LOOK BACK AT TWENTY EIGHTEEN…
_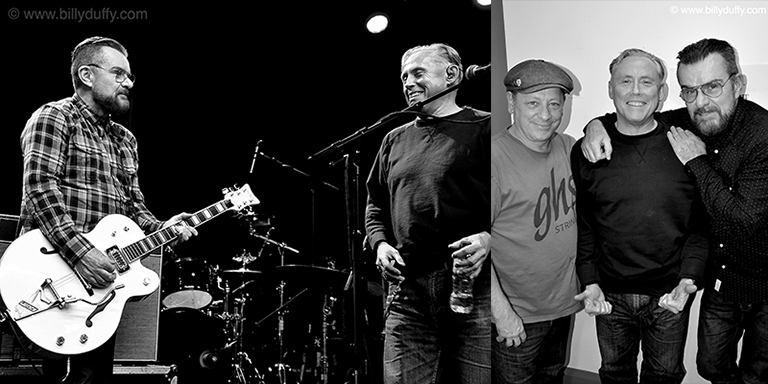 A Night at the Theatre…
I usually try to get back to the UK over the holiday period to catch up with family and friends and occasionally the stars align to allow me to get involved in jamming with mates.
This happened earlier this month when Theatre of Hate were touring and had a show at Manchester University. Those of you who know my musical story will know that my big break in music came when I was asked to join them as a guitarist in 1981. So the opportunity to catch up with original members Kirk Brandon and Stan Stammers was too good to miss.
So we had TOH81 reunited and it was as somebody once said "emotional" as well as a lot of fun.
In many ways nothing much has changed since 81/82 and it was a pleasure to jump up and play a few songs with them and maybe I'll do it again one day soon… I remain their biggest fan and Kirk and Stanley are both friends and legends.
The Cult Live in 2019…



As with this time last year the only 'official' news of planned shows for The Cult has come with the announcements of some festivals that we will be playing at next year.
So far we have confirmed 3 big ones in the US in May… Rockville in Jacksonville, Epicentre in Rockingham and the perfectly named Sonic Temple Festival in Columbus… given that 2019 is the 30th anniversary we had to play this one!!!!
Just announced too is a UK festival headline show at Bearded Theory's Spring Gathering on 25th May.
We will in due course be announcing more of our own standalone shows but, as I will always say, for all the tour news and updates on The Cult you're best to make sure you keep it locked at www.thecult.us!

New Signature Guitars for 2019…
Baby Gretsch
Earlier in the year I told you about the project I was working on with Gretsch to create a signature Gretsch 6228. It's currently being modified with a few minor technical differences (particularly the finish and pickups) to suit my own personal preferences and I'm loving how it's playing and sounding.
Anyone who saw one of the shows from the summer onwards will have seen me playing one of the early prototypes and I'm sure will agree it didn't look or sound out of place.
'Woody' Gibson Les Paul
It's no secret I've long wanted to work with Gibson on a signature model and even came close to one back in 2008 (but only getting as far as the prototype). So, with 2019 being the 30th anniversary of Sonic Temple and all the extra focus on that album the time seemed right to hook up properly.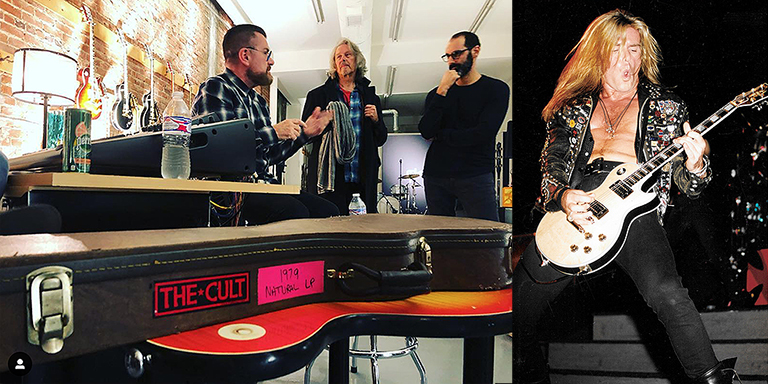 Most people would probably expect the Sonic Temple Les Paul to be black like the one featured on the album cover, but that guitar wasn't actually mine as I'd borrowed it from Jonesy just for the photo shoot. My Les Paul Custom was in the process of being customised into a wood fronted version in 'homage' to the great Mick Ronson from the Spiders from Mars. It was the 'Woody' Les Paul that was the guitar that featured in all of the many, many Sonic Temple live shows as we took the tour around the world. So, when Gibson contacted me about a signature model that's the one I wanted to do. Earlier this month I dropped off my 1979 Custom into the Gibson offices so the guys can forensically examine it to create the copy for my signature version. I'm so excited that it will drop next year and am looking forward to playing songs from Sonic Temple on it at live shows in 2019!!!
_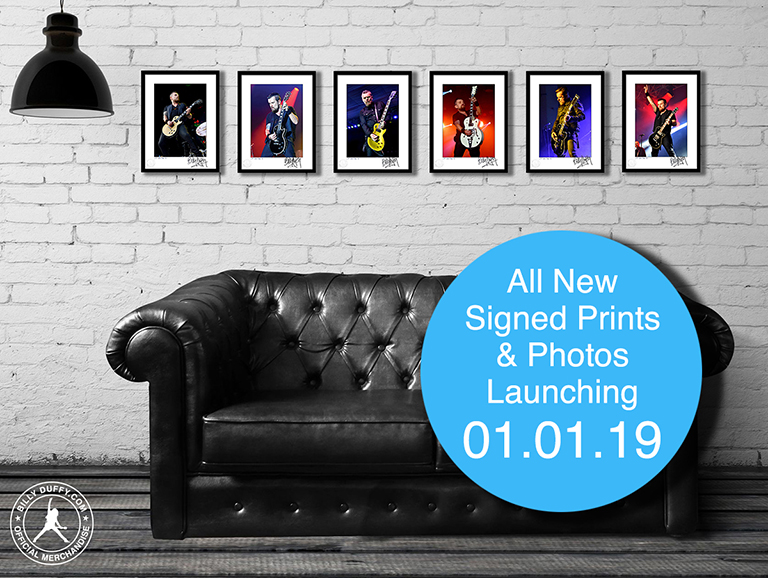 Big Launch Day Coming 01.01.19
Whilst back in the UK I've also spent some time at Team BD HQ in Manchester signing new limited edition items all due for release on 1st January.
First up is a brand new alternative version of the pop art poster we produced in 1997 that sold out in a few days.  This one takes inspiration from the 'punk' era gig posters of my youth and uses 'Day Glo' Pink, Yellow and Green inks (that are even much brighter than the photos can show!).
Next is a new series of colour live 16″x12" signed photos as the last ones we did sold out so quickly. There are only 15 each of these 6 brand new shots so they will probably go quickly too.
Finally there are 8 different black and white super large 45"x30" live photos. There is only one of each of these pics so they will be very rare and if you manage to pick one up you will know you are the only person in the world with one as we won't print the same image at this size again!
Team BD will be sending an email out on New Year's Day with the links to all of these so if you are interested make sure you keep an eye out for it as we always release the info to you guys first and often things sell out here before getting more widely publicized!
If you have any questions regarding my online store please email info@billyduffy.com and Team BD will get back to you.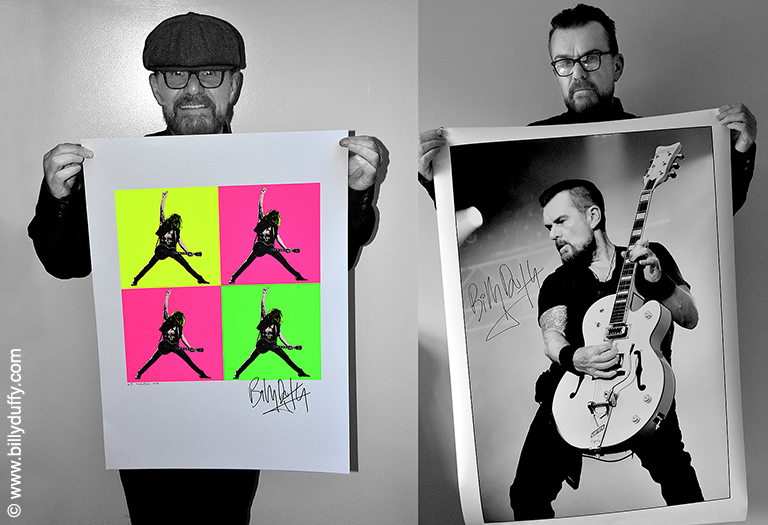 So, I'll sign off for now and look out for the launch email on New Years Day…
Billy x