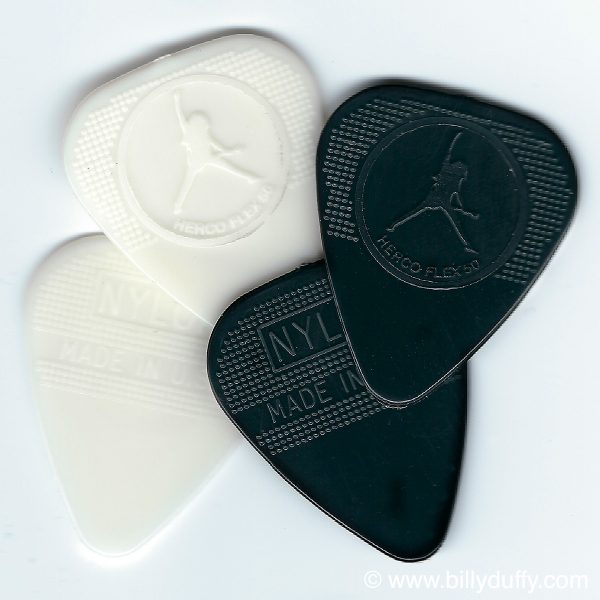 Billy always plays with Dunlop Herco Flex 50 medium guitar picks and was first turned onto them by Johnny Thunders as he explains here…
"Thunders gave me one of those picks, himself, back in '77 or '78 when he was playing Manchester University.  He was at a payphone and he pulled one out of his pocket while he was on the call and handed it to me.  I've never played anything else since.  Another thing: I play with the pick "sideways," compared to the traditional grip, and always have done.  Not a lot of people know that."
For a number of years Billy has had his own custom versions made exclusively for him by Dunlop and initially they were embossed with DUFFY and an Iron Cross graphic and made in Manchester City Blue and then Gold (to celebrate City winning the English Premier League in 2012).
The current design is an embossed Billy Duffy silhouette logo and are made in white and black to match his Gretsch Signature Falcon Guitars.